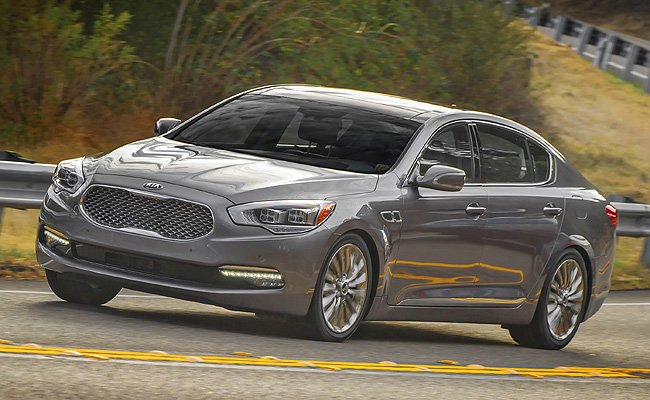 In-cabin quietness is one of the prerequisites of flagship luxury sedans, a category that is usually dominated by German carmakers and their Japanese counterparts. That, apparently, is no longer true because according to AMCI Testing, the quietest luxury car with the quietest car cabin is not the Audi A8 or the BMW 7-Series or even the Lexus LS. Instead, the honor now goes to the Kia K9.
AMCI is supposedly the "single most sought-after source for the investigation and substantiation of automotive product claims" in the US, and according to the organization, the K9--which you saw at the 2012 Philippine International Motor Show as the Kia Quoris--"is the most comfortable and quietest drive available in the luxury sedan class."
Despite having a V8 engine under the hood, the K9's superior in-cabin noise cancellation is achieved by the padding in the sound-absorbing floor and frame. Complementing this are the laminated side windows and windshield, which block high sensitivity frequencies and thereby providing an additional noise barrier. The gaps between its body panels and its sculpted taillights are reportedly narrower, too, further improving its aerodynamics and diminishing wind noise as well.
ADVERTISEMENT - CONTINUE READING BELOW ↓
Well, do you believe AMCI's findings?
If you're viewing this on a mobile device and can't see the video, please click here.
ADVERTISEMENT - CONTINUE READING BELOW ↓
Recommended Videos