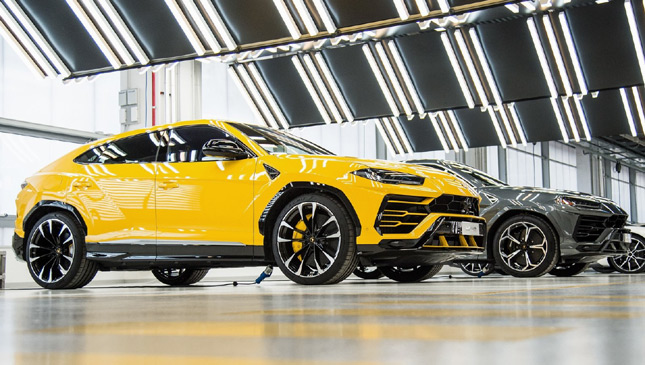 The Lamborghini Urus is big, fast and selling very, very well apparently—at least if the Italian supercar manufacturer's big boss is to be believed.
In an interview with CNBC, Lamborghini CEO Stefano Domenicali shared that the company's new $200,000 (P10.4 million) performance SUV is performing "terrific" sales-wise. "We were expecting a positive feedback from the customer, but not at the level we are receiving now," he said. "The reaction of the customer is really fantastic."
More important, it looks like the brand is bringing in new buyers. Domenicali said that the company is seeing an increase in female customers, as well as buyers from Russia, India and other similar markets with less-than-ideal roads. "This is a Lamborghini you can use every day," he said during the interview.
According to the report, Lamborghini has also found a new supercar-hungry niche to fill: The "crypto rich," who Domenicali describes as "young people that want to become very rich with a high-risk investment." He added: "And our customers are young as well, and very aspirational. They are not shy. So I think there is a connection."
According to the executive, the Urus will make up 1,000 units of Lamborghini's expected 5,000-unit production for 2018. Domenicali added that by 2019, the company will be producing around 8,000 units—more than half of which will be SUVs. Are you looking forward to bigger offerings from the supercar maker, or should they stick to low-slung speed demons?
Continue reading below ↓
Recommended Videos