Some of you may know this already, but the first-ever Miss Universe Philippines is right around the corner. And for its inaugural year, MG Philippines has been chosen as the official car of the pageant.
The Covenant Car Company (TCCCI), MG's local distributor, has announced that the winner of this year's competition will be awarded a brand-new MG ZS Alpha, the popular top-of-the-line crossover in MG's local lineup. In addition, the winner will also be named an official MG Philippines brand ambassador during her stint as Miss Universe Philippines.
UPDATE, October 29, 2020: The pageant results were announced on October 25, with the candidate from Iloilo, Rabiya Mateo, crowned as the winner.
"MG Philippines has always been on the lookout for exciting partnerships that can project our brand values and show the utility and versatility of our vehicles. In the past, we successfully teamed up with art and lifestyle festivals, top musical talents, and also with prestigious local and international sports events and organizations," said MG Philippines president and CEO Atty. Alberto Arcilla.
ADVERTISEMENT - CONTINUE READING BELOW ↓
"This partnership with Miss Universe Philippines is the latest on our list of prestigious and extraordinary collaborations. It allows us to introduce our products nationwide to all the cities represented by the candidates," he added.
There will also be a special award named after MG that will be presented during the pageant: the Miss MG Philippines. "This inaugural edition of Miss Universe Philippines has been anything but ordinary," said Miss Universe Philippines creative director Jonas Gaffud. "We are glad that we have a partner like MG Philippines who is helping in the mobilization of our people to and from venues, and also for the exceptional ZS Crossover SUV grand prize for this year's winner. MG Philippines has made this year's pageant truly extraordinary."
UPDATE, October 29, 2020: The candidate from Quezon City, Michele Gumabao, won the Miss MG Philippines special award.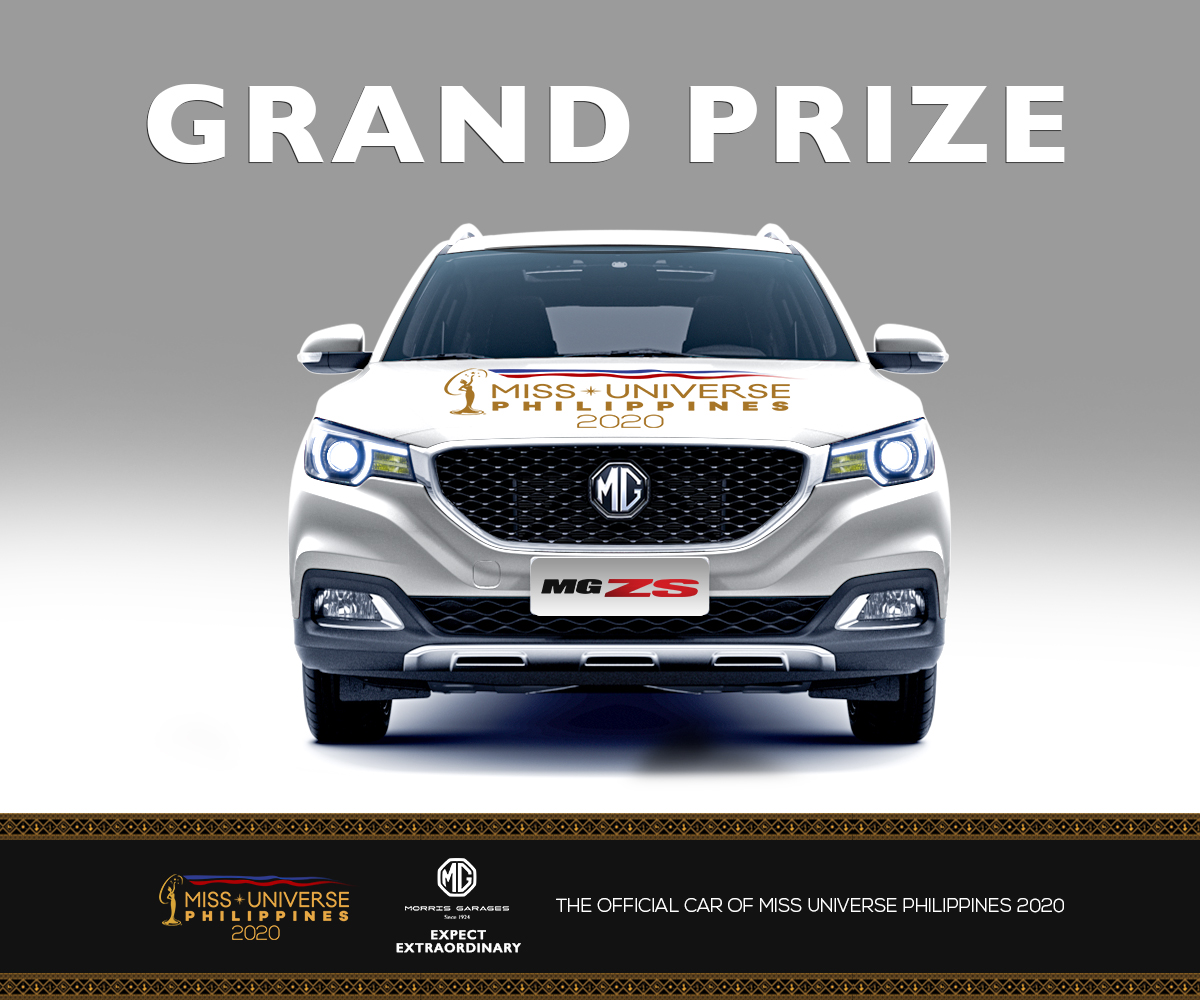 ADVERTISEMENT - CONTINUE READING BELOW ↓
Recommended Videos
"We congratulate all the candidates for representing their provinces and cities, and we wish the 2020 Miss Universe Philippines many meaningful and extraordinary journeys in her brand-new, MG ZS Alpha Crossover SUV," added Arcilla. "I would also like to commend the entire Miss Universe Philippines organization for seeing their vision through in executing this event."
NOTE: This article was updated on October 29, 2020, to reflect the results of the pageant.