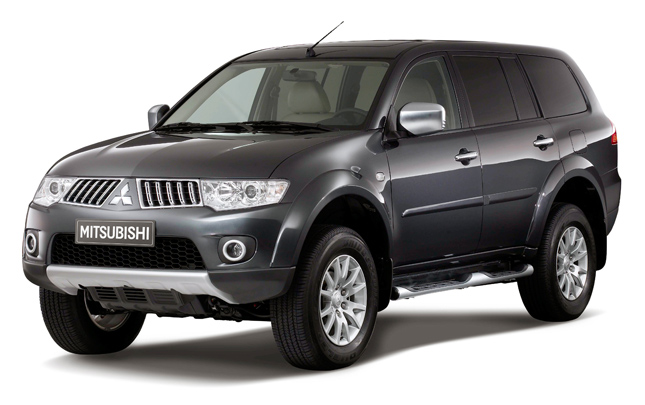 Just when you thought you'd seen the last of this infamous acronym, it comes back when you least expect it. Last month the Department of Trade and Industry released a directive about the 2010-2015 Montero Sport (automatic variant), and ruled that Mitsubishi had to recall those units because of alleged accidents they caused. 
ADVERTISEMENT - CONTINUE READING BELOW ↓
Last we heard about this topic early this year, Mitsubishi Motors Corporation commissioned an independent third-party to prove the mechanical innocence of its midsize SUV. The firm tasked to study the issue, Horiba Mira, found no fault in the Montero Sport, and concluded that it was driver error. 
The new DTI ruling basically agrees with this conclusion, but says that "pedal misapplication" is the cause of SUA, and that it is the fault of the SUV's ergonomic design. 
In a statement released to the media, Mitsubishi Motors Philippines says that the DTI ruling is NOT final and executory. Here's the rest of the statement: 
"It is important that in the findings of the DTI itself found that there is no basis for any of the claims of Sudden Unintended Acceleration in the Montero Sport.
Mitsubishi Motors Philippines Corporation filed a Motion for Reconsideration against the regulatory ruling by the DTI concerning the 2010-2015 Montero Sport automatic.
ADVERTISEMENT - CONTINUE READING BELOW ↓
Recommended Videos
Given our absolute commitment to customer safety, our principal Mitsubishi Motors Corporation, Japan, commissioned Horiba Mira Ltd., a specialist automotive engineering company based in the UK, to conduct tests on this alleged SUA claims. Horiba Mira found no technical issue with the 2010 - 2015 Montero Sport automatic.
We remain confident in the technical integrity of these models, and will robustly defend the safety compliance of the vehicle concerned.
No safety-related concerns on SUA have been raised in any other market concerning the Montero Sport (2010-2015) automatic, of which 360,000 units have been sold around the world.
We will not comment further until the adjudication process is complete."
We will monitor this story as it develops. What do you think about the DTI ruling?