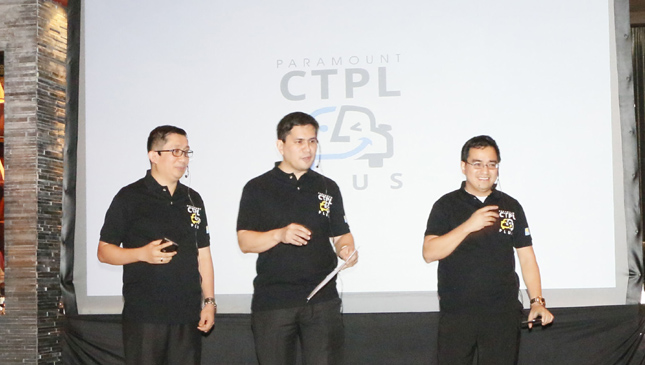 Do you feel you're paying too much to insure your vehicle for protection you'll probably never need? Choosing what type of coverage, for a lot of people, comes down to either being too cheap or spending too much. What if car owners actually had the option to decide exactly what they need, at a price suited for them?
Paramount Life and General Insurance has launched an all-new type of insurance coverage, which will give vehicle owners the flexibility to choose how much coverage and protection they want for their car. Say hello to Paramount's CTPL Plus. CTPL (or Compulsory Third-Party Liability) Plus aims to provide customers with more options--something Paramount Insurance believes to be in very short supply in the car insurance industry.
Eighty percent of vehicle insurance claims come from car-on-car collisions or everyday fender benders--this is what CTPL Plus addresses. CTPL Plus can cover your vehicle for 20%, 30%, 40%--it's up to you to decide. The gist of this new offering is that what you pay is determined by how much coverage you want, as well as the type of vehicle you own. Many car owners prefer the mandatory TPL over comprehensive coverage because they feel they don't need the latter, or existing plans are just too expensive. CTPL Plus might just change that.
Continue reading below ↓
Recommended Videos
Paramount Insurance assistant vice president Earl Lim believes this product will offer vehicle owners more choices and more freedom.
"Basically, what we see in the market today are two products--the compulsory third-party liability, and the comprehensive motor vehicle insurance," Lim explains. "What we're introducing today is the CTPL Plus, which is in between those two. At the end of the year, if you get a comprehensive insurance product, the total limit is pretty much the value of the car. But not everybody needs that. You'd only need protection for minor collisions, windshield damage, fender benders, and dents. Those are small things, right?"
You can even customize your coverage with add-ons such as roadside assistance, personal accident, and bodily injury to third party, among others. Applying is as simple as visiting Paramount Insurance's website (to be launched on August 1st), customizing your coverage, paying, then awaiting confirmation. So, if you're looking for budget protection, maybe CTPL Plus is worth looking into.