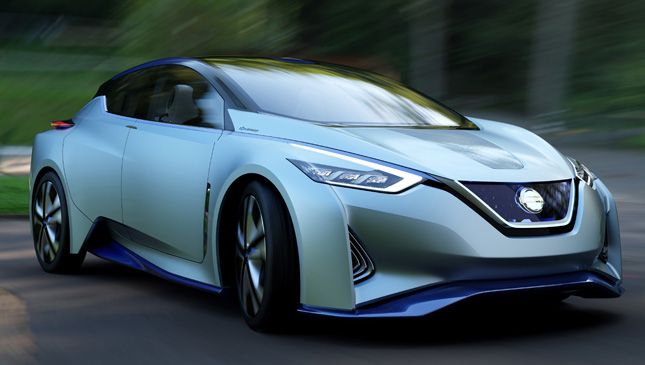 Nissan Motor Company is one of those automakers that thrive on a multifaceted portfolio. Whether it is the GT-R or the Leaf, the Japanese firm seems to do both sporty and eco-friendly well.
Lately, an area that Nissan seems to be advancing in is the latter aspect. Its latest sustainability report shows that the automaker has cut carbon dioxide (CO2) emission levels by a staggering 22.4% over the last decade. This exceeds its set target of a 20% reduction by the year 2016. All this, of course, is part of Nissan's Green Program that aims to deliver improvements in its environmental impact in terms of vehicle emissions and resource use.
One aspect of this initiative falls under the Nissan Energy Saving Collaboration (NESCO), which measures the energy losses that take place at Nissan's various facilities throughout the globe. In line with this effort, a newly formed team called Resource NESCO looks at factories' water usage and amount of recycled materials. The result of all these efforts has yielded more efficient and "green" plants throughout the world.
ADVERTISEMENT - CONTINUE READING BELOW ↓
Nissan's Sunderland factory in the United Kingdom, for instance, has installed 19,000 solar panels in addition to 10 wind turbines. This helps it become a truly efficient facility, building 31,000 cars a year with some 7% of energy coming from the alternative sources. Nissan Mexico, meanwhile, has been utilizing biomass and wind power to energize up to 50% of its requirements.
However, having energy-saving factories that run on renewable fuel is only half of the green equation. There is also the part of clean mobility. And the biggest and most visible fruit of this effort is the Leaf, the brand's mass-produced electric car. Since its launch five years ago, the Leaf has sold over 200,000 units worldwide.
To maintain the Leaf's momentum and ensure that owners won't be left by the roadside with a dead power source, Nissan has invested $4 billion (P187.7 billion) in battery technology. It has also installed thousands of chargers across Europe and the US. This is part of its "No Charge To Charge" program that lets owners top up their electric vehicles for free during the first two years of ownership.
ADVERTISEMENT - CONTINUE READING BELOW ↓
Recommended Videos
Nissan hopes that the future will be an electric one, and it hopes to field 1,000,000 electric vehicles by the year 2020--together with wireless charging and other peripherals that will give owners peace of mind while on the move. And with the way things are looking, it seems that the car company is right on track.