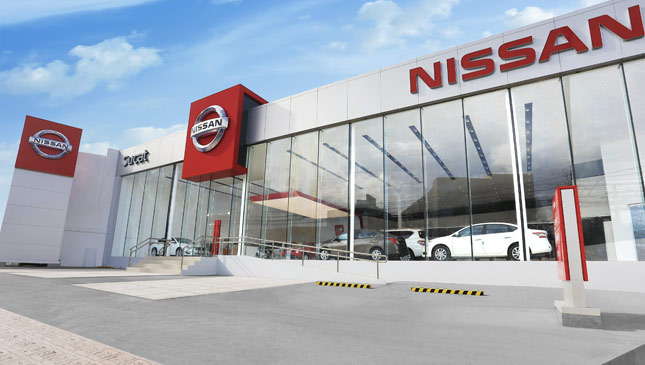 If you've seen enough of them. you might notice that most car dealerships follow a typical format. There are the cars out front, the workshop in the back, the dealers in between, and the free coffee and plain white walls to complete the experience. To make customers feel more welcome and at ease, Nissan Philippines (NPI) has opened up a new shop in Sucat that aims to switch up the tried-and-tested dealership formula.
ADVERTISEMENT - CONTINUE READING BELOW ↓
The Sucat dealership is part of the new design that Nissan has rolled out globally, called the Nissan Retail Environment Design Initiative (NREDI 2.1). The idea behind it is to enhance the customer experience through premium comfort and innovative services, whether a customer is buying a new car or getting their current one serviced.
For starters, the showroom in Sucat is twice the size of a regular dealership at 781sqm. At the showroom entry and pylon, there is the iconic red Nissan tablet. Inside, there is a red "Nissan Drive," which is an intuitive guide for customers. There are also a variety of consultation areas and a shared lounge equipped with a bar. For new-car purchases, customers can claim their unit in an exclusive delivery area that makes the buying experience even more special.
"This new visual identity is intended to become more inviting to our customers and at the same time showcase Nissan cars at its most attractive and exciting way," NPI president and managing director Ramesh Narasimhan said in a statement. "It also gives our dealers a fresh, new look that projects a reinvigorated, stronger Nissan. A Nissan that promises one to rediscover excitement, whether being behind the wheel, or as a passenger in any of our refreshed fleet of vehicles."
ADVERTISEMENT - CONTINUE READING BELOW ↓
Recommended Videos
NPI says that it will roll out NRED 2.1 to its other Philippine dealerships soon. Want to see the new design up close? Visit the dealership in Sucat to check it out first-hand.