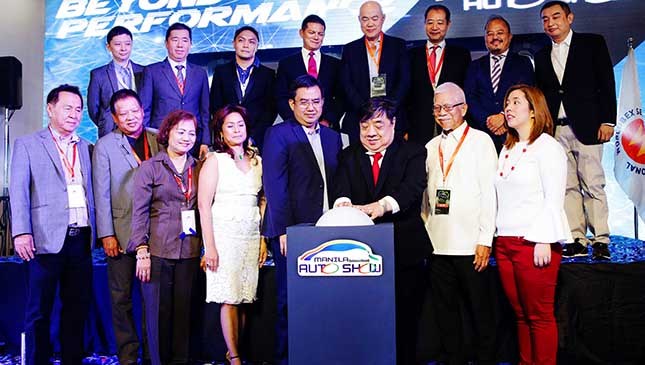 Acting Metropolitan Manila Development Authority (MMDA) chairman Tim Orbos was cordial about his new confession. Initially, Orbos said he took the big increase in vehicles sales in the country last year with mixed feelings.
For him, it was both good and bad. According to reports, the total vehicle sales in the country reached 404,051 units in 2016, which represented a 25% jump compared to the previous year. On one hand, he says additional vehicles on the road equals to more traffic. On the other hand, it is an indication that the country's economy is progressing at a fast pace.
Continue reading below ↓
Recommended Videos
"Rather than see it as a problem, I see it as part of the solution," says Orbos in his speech during the opening of the 13th Manila International Auto Show (MIAS) at the World Trade Center in Pasay City.
He said many factors, like shortage of a dependable public transport system, forced individuals to purchase cars. Also, the country's road network is not enough to accommodate the fast increasing number of vehicles. But instead of engaging in self-pity in one corner, he reached out for help.
"Tulungan n'yo po kami. Be part of the solution," the MMDA chief asked the vehicle manufacturers. "It's not about the limited number of roads. It's not about the number of cars, the (traffic) congestion," he added.
Orbos, who has been under attack from various sectors because of the traffic mess, has floated many potential solutions to our daily Calvary. Among them is the 'enhanced' number coding scheme.
To curb the chaotic situation on Metro Manila's roads, he's calling for a massive discipline campaign to restore order and normalcy. And he's calling on the vehicle makers to help propel this undertaking.
As proof of the continuing breakdown of discipline among motorists, the MMDA chief said their clearing team towed at least 50 vehicles along Kalayaan Road in Makati yesterday morning. This is despite the fact that they already removed illegally parked vehicles in that same stretch the other day.
"Discipline is something that we lack," he pointed out.
Orbos was the guest of honor and speaker in the opening of the country's biggest automotive event at the World Trade Center, which is open to the public until Sunday, April 2.