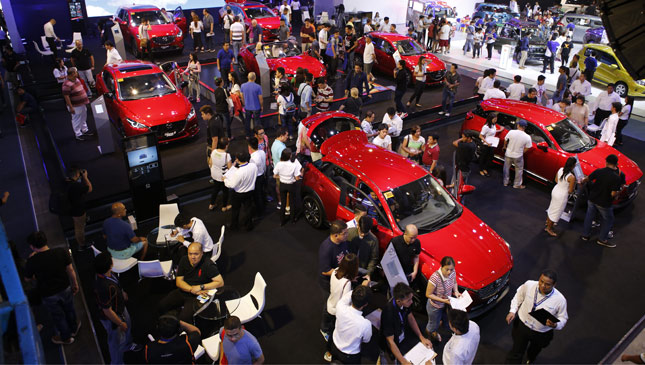 One look out the window during your daily drive or commute can already tell you a lot about the recent growth of the Philippine automotive industry. Right now, there are more vehicles (and owners to go with them) on the road than ever before. That means more and more automobiles are being made and sold locally each year.
ADVERTISEMENT - CONTINUE READING BELOW ↓
A recent conference hosted by market research firm Ipsos discussed the current landscape of the local car industry. The panel of speakers and experts revealed some of the staggering numbers. Here are a few that you should note:
* 2 out of 3 Filipino consumers intend to acquire a car within the next two years.
* The Philippines ranks fourth in the ASEAN region for total number of vehicle sales, surpassed only by Indonesia, Thailand and Malaysia.
* From August 2015 to August 2016, the Philippine automotive market experienced a 62% growth in vehicle sales. Local production, meanwhile, grew by 16% in the same period.
* To put that growth into a bigger perspective: Total vehicle sales grew from 170,267 in 2010 to 341,679 in 2015.
* The Chamber of Automotive Manufacturers of the Philippines estimates that 2016 vehicle sales will reach 380,000 units. In 2020, the organization predicts that total sales could reach up to 510,000 units.
* Roughly 10% of all vehicles in 2015 were newly registered.
ADVERTISEMENT - CONTINUE READING BELOW ↓
Recommended Videos
*As of March 2016, there is around P306 billion in auto loans issued within the Philippine banking system. Banks have also been showing an increasing share of auto loans as part of their total portfolio.
What do you guys think? Where do you see the Philippine automotive industry's growth going from here?