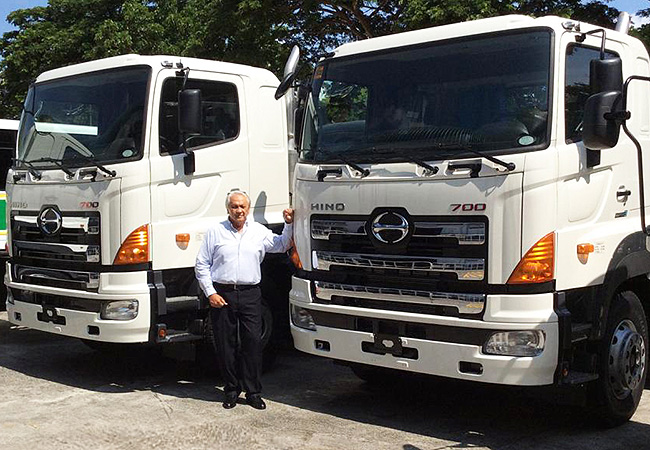 Pilipinas Hino Inc. will celebrate its 40th anniversary next year, and from its origin as a joint venture between Filipino investors, Hino Motors and the Marubeni Corporation of Japan under the Philippine government's Progressive Truck Manufacturing Program, the company has evolved into one that responds to the specific and unique requirements of the commercial vehicle transport sector.
According to PHI, it is the first local bus-body manufacturer to be granted an ISO 9001: 2000 certification, "a distinction that serves as a proof of unmatched product quality." Besides manufacturing vehicles and bodies, PHI also distributes genuine Hino parts and accessories, and provides long-term maintenance services to its clients. The company also customizes its vehicles--making itself a one-stop shop--from assembling the vehicle and building the body according to the client's specification, to vehicle maintenance, repair and refurbishing.
"We want to be a one-stop shop by providing not only the truck or bus chassis but also appropriate bodies and accessories and with specific modifications called for by the user's application," said PHI president Vicente Mills Jr. "Customization is an important aspect of truck and bus production. That is what we are--we are structuring our production system to make sure our products can be customized to the requirements of a wide array of clients."
Continue reading below ↓
Recommended Videos
As the company anticipates its 40th year in 2015, it also recognizes the challenge of increasing competition that comes with new trade policies on both the local and global levels.
"Competition is not only coming from local suppliers but also from greater Asia and beyond," Mills added. "Thus, we need to plan for continuing improvements of our product offerings to outmatch the competition. With the growth of the Philippine economy, we are also expecting our market to expand. An important contributor to the economic growth are the commercial vehicles. As per capita income increases, the commercial and industrial activities will grow with it as well as the demand for commercial vehicles. The challenge for us, therefore, is how to best participate in that growth."