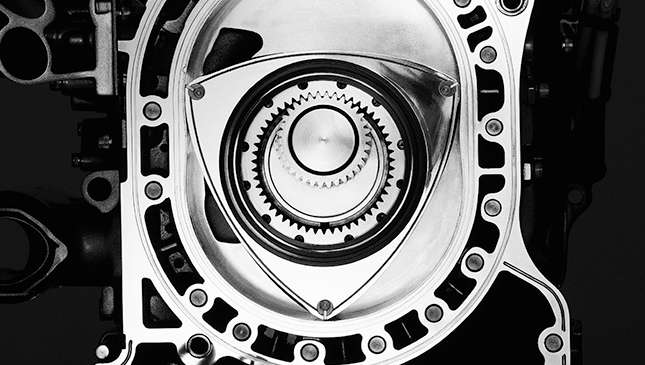 It's increasingly looking like Mazda's rotary engine will be making a comeback. The thing is, its return might not be in the form we expected.
A report by Automotive News says that the next iteration of the rotary will be found not in an RX-7 or RX-8, but underneath the hood of an upcoming electric vehicle. According to Mazda's global powertrain head Mitsuo Hitomi, rotary tech will likely find use as a range extender for a battery-powered car. Sad?
Hitomi added that the rotary will make for an ideal extender thanks to its compact size, and ability to generate power with low vibration. "It also gives Mazda a way to keep the technology alive," the report says.
Mazda program manager for vehicle development Akira Kyomen says that the aforementioned EV will come in a pure electric model and one with a range extender. The former will see release in Japan, Europe and China, where range isn't much of an issue, he adds. The EV and hybrid are expected in 2019.
All hope is not lost though, as Hitomi confirmed that a bigger rotary is in development, and this one may one day power a sports car. Hitomi added that the tech is there, but the business aspect of creating another performance car besides the MX-5 complicates things.
Continue reading below ↓
Recommended Videos
"Whether the business conditions will be met or not…not the big technical issues. Are we really going to sell that many models of sports cars? There aren't many companies selling multiple sports cars," he said.
What do you think? Would you mind seeing rotary tech inside an EV instead of a sports car?