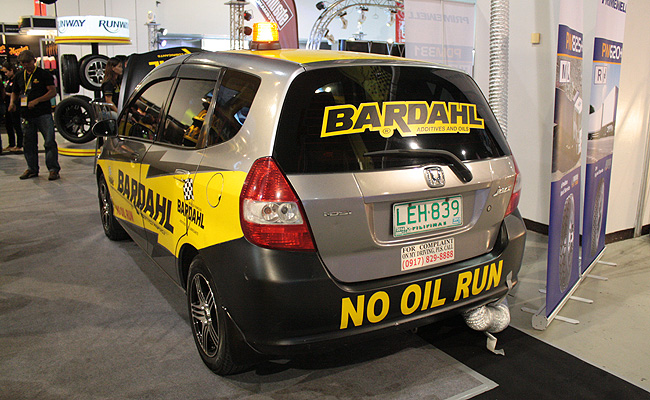 If you're planning to drop by the 2014 Manila Auto Salon this weekend, we suggest you drop by Bardahl Philippines' booth and check out the Honda Jazz that's on display there. Apparently, its engine runs during the four-day event without any engine oil.
That's right: Since the opening of the show last Thursday (November 20), the Jazz has been running without any engine oil. Instead, its internals are said to have been coated with Bardahl's B1 Engine Treatment. The additive supposedly works by reducing engine friction and wear through the brand's proprietary "polar attraction formula" which supposedly "clings to metal, forming a strong molecular film."
Of course, Bardahl Philippines advises that the B1 Engine Treatment be added to the engine at every oil change interval. To demonstrate just how efficient the additive is by itself, Bardahl Philippines decided to subject a Jazz to a "No Oil Run." The event was staged in Cebu on October 28, 2013, and the vehicle reportedly ran a total round-trip distance of 400km. Bardahl Philippines told TopGear.com.ph that in other ASEAN markets, Bardahl's distributors have done the challenge for over 1,000km.
You can check out in the video below the Bardahl No Oil Run in Cebu, conducted by the brand's local distributor, Dad Philippine Champion Industries.
Continue reading below ↓
Recommended Videos
Bardahl Philippines strongly advises against doing this thing by yourself. Consider yourself warned.
Photos by Patrick Everett Tadeo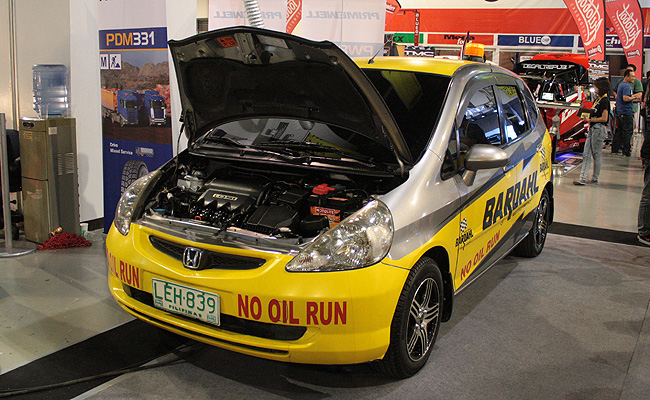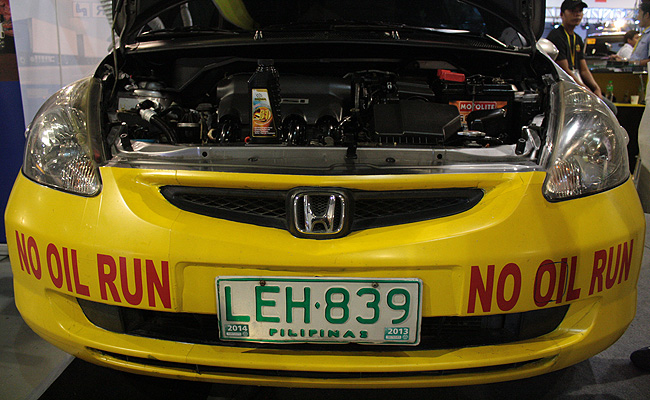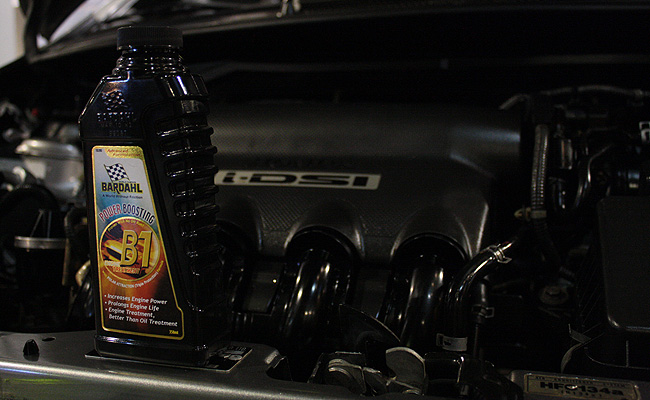 If you're viewing this on a mobile device and can't see the video, please click here.