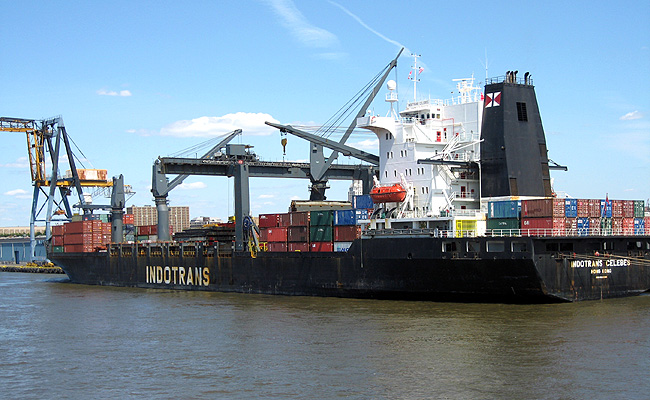 It seems that the smuggling of luxury vehicles is now rampant in Mindanao, forcing Representative Henry Oaminal (2nd District, Misamis Occidental) to file House Resolution 1308, which seeks to probe how 34 brand-new luxury vehicles passed through the ports in the region from December 31, 2013, to February 8, 2014.
"Unless and until these furtive activities are addressed, and the connections of the smugglers are duly exposed, charged and punished accordingly, the much-ballyhooed government campaign to minimize smuggling will not just be a shot in the wilderness, but worse, will be a laughingstock," Oaminal noted. "The situation is totally unfair and unjust to other legitimate importers and businessmen who properly pay their taxes and duties in their effort to help the government."
Based on the report the lawmaker received, the vehicles--which included Toyota Land Cruisers and Prados, Range Rovers, a Mercedes-Benz and a BMW, among others--have a reported gross value of P150 million and passed through the ports of Cagayan de Oro and the sub-ports of Misamis Oriental and Ozamis City before being transported to Manila.
ADVERTISEMENT - CONTINUE READING BELOW ↓
Oaminal added that the vehicles were brought in from Italy and the United Arab Emirates, "and declared as motor vehicle parts, which facilitated and expedited their entry into the aforesaid ports."
"This in effect may indicate that some government employees were sleeping on their jobs, or worse, were in cahoots with the smugglers," the solon added. "But with reports from sources that the items were misdeclared as motor parts instead of whole vehicles, not to mention that they were reportedly undervalued, were the payments faithful?"
Oaminal shared that the Bureau of Customs is already tracking the vehicles and coordinating with the Land Transportation Office to prevent the registration of the vehicles without the proper customs clearance.
Photo from FreeImages.com
ADVERTISEMENT - CONTINUE READING BELOW ↓
Recommended Videos