The Tan Chong Subaru Automotive Thailand (TCSAT) assembly plant officially opened last April 23, 2019. It is a joint venture between Subaru Corporation and Tan Chong International Limited (TCIL), the parent organization of local distributor Motor Image Pilipinas. With the exception of the Subaru facilities in Lafayette, Indiana, this is the only Subaru-managed assembly plant outside Japan.
TCIL deputy chairman Glenn Tan and senior general manager of Subaru Corporation Tomohiro Ishitobi led the officiating ceremony. It aptly opened with a hybrid Japanese O-daiko drum and Thai drum dance, symbolic of the forged partnership. At the end of the ceremony, factory workers proudly drove a pair of Foresters down the red carpet.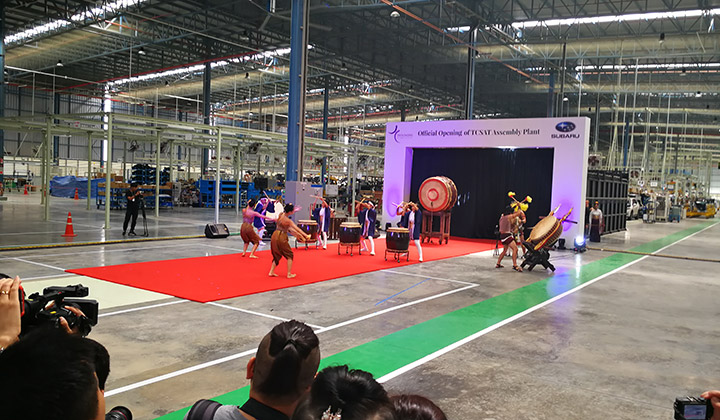 Continue reading below ↓
Recommended Videos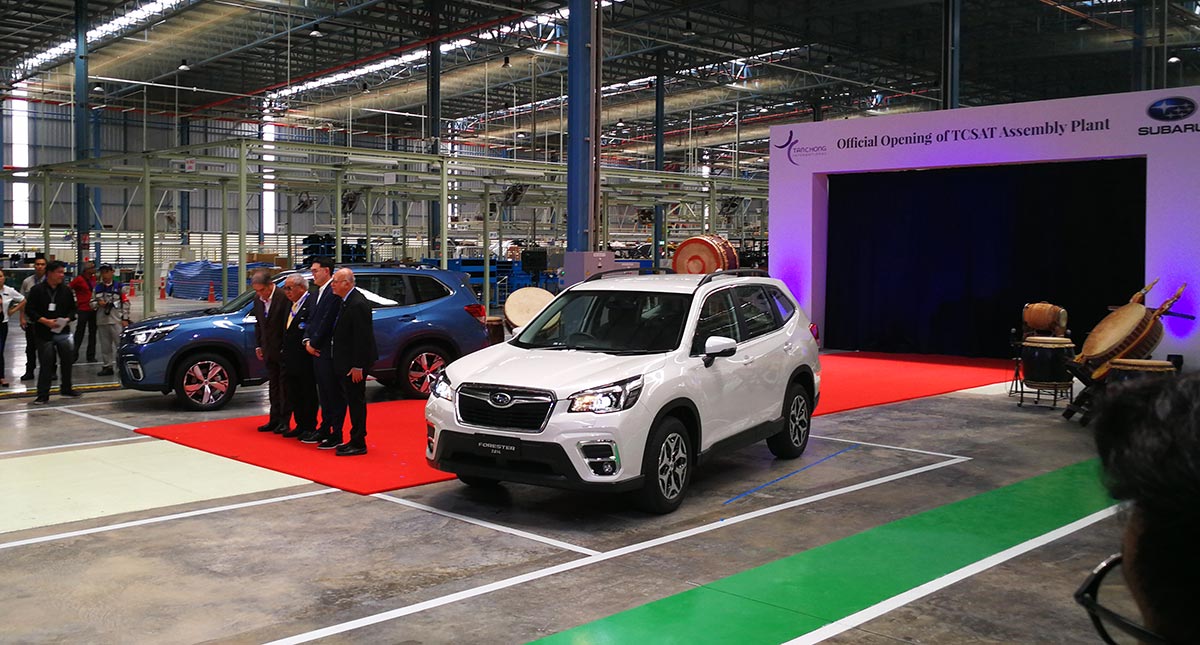 The same thrilled factory workers guided guests on a plant tour showcasing the assembly process of the complete knocked-down (CKD) Subaru right-hand-drive Foresters. In their charming Thai sing-song voice, they described the factory workflow. Major parts of the line involve automation with the use of robot welders and painters. At its current pace, the annual output is 6,000 units of LHD and RHD Foresters, with room for expansion to 100,000 units of various models. As the plant just started production last March 2019, only RHD Foresters are on the assembly line, with LHD Foresters planned in the next few months.
Subaru sales in the ASEAN region is booming with 23,000 units sold per year and is projected to reach 50,000 by 2025. The Subaru factory in Japan can barely keep up with this demand. The bulk of North American sales, which is 65% of Subaru sales worldwide, is mostly built in Lafayette, Indiana. Subaru's plants in Japan had to ramp up production to keep up with sales demand. Ishitobi admitted that quality dipped because of long accumulated manufacturing culture. He emphasized that this problem has been corrected by changing the working environment. Indeed, they have applied lessons learned from Japan to the TCSAT Plant.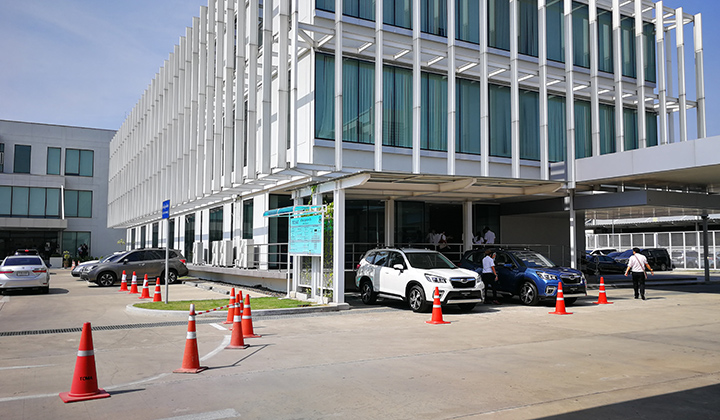 Subaru is committed to producing the same quality cars in Bangkok as those made in Japan. Part of the process is a thorough comparison of a Japanese-made Forester and a Thai-made Forester side by side, at the end of the production line.
Asked why he chose Thailand for the assembly facility, Tan replied it was the ideal setup. Thai suppliers were already subsidiaries of Japanese manufacturers, such that there were no delays in technology transfer. A part or component they manufacture already complies with Japanese standards. And with expatriates from Japan focused on controlling manufacturing process quality, cars built at this plant are at a par with those completely built-up (CBU) units from Japan.
Congratulations on the huge milestone, TCIL and Subaru Corporation!