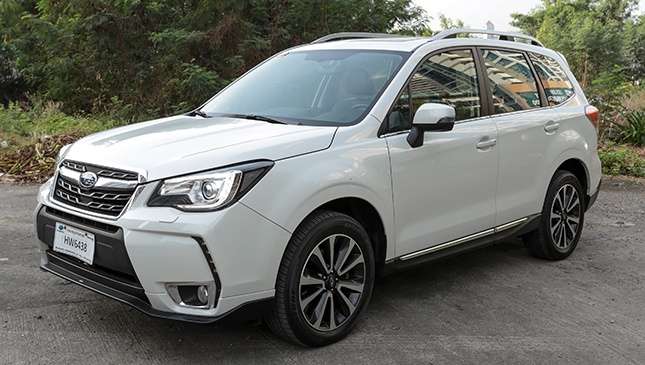 Always fancied the Subaru Forester? We don't blame you. There's a lot to love about an all-wheel drive compact SUV equipped with a boxer engine. It's not uncommon to see older Forester models still plying the roads today. The current generation, which has been on the market for the last few years, even comes with the option of a turbocharger if you're into that sort of thing. If you've been hinting at Santa Claus to leave some Subaru keys in your Christmas stocking this year, then this ongoing promo might just make that wish a reality.
Motor Image Pilipinas, the country's exclusive distributor of Subaru vehicles, is currently offering some tempting deals on the Forester. Customers can opt for low downpayments on the three variants: P108,000 for the i-L, P128,000 for the i-P, or P158,000 for the XT. Or if you've already got the cash handy, you can get a P40,000 straight discount instead.
To find out more about this promo, visit any Subaru dealership nationwide. The promo runs until December 31. If the Forester has been on your wish list all year long, it's not too late to get one before we switch calendars. Happy shopping!