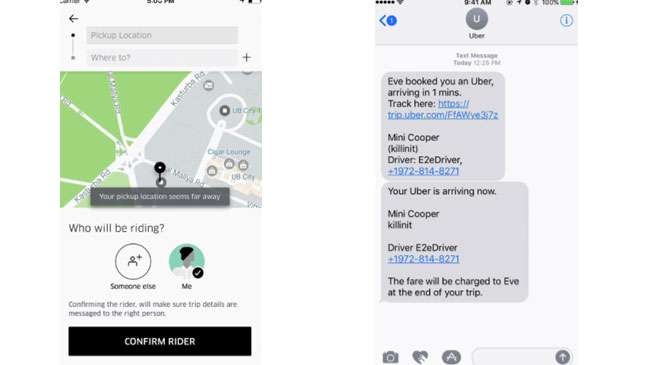 Have you ever had to book an Uber for someone else? Say, a loved one without a smartphone or a friend whose phone has run out of battery? It's simple enough for the most part, but having to be the middle man for all the logistics, not to mention being away from the pickup point, can make it all a bit confusing. But now the process is much smoother.
ADVERTISEMENT - CONTINUE READING BELOW ↓
Today Uber has launched its new "Request for a guest" feature, which allows you to book for someone else minus the hassle. When you set a pickup point away from your current location, the app automatically asks if someone else will be riding. If this is the case, you can select the rider from your contacts list, set their destination, and request for their ride from your app. It can either be charged to the credit card on file, or cash upon request.
The beauty of this new feature is that it takes the person requesting the ride out of the equation. The rider will get a text with the driver and car's details, plus a link to follow the ride's progress. So even without the app, the rider can contact the driver directly and vice versa.
It's a minor fix, really, but one that will make helping your friends and loved ones get around easier. The feature is available starting today in our market, and in over 30 countries worldwide, for users who have the latest version of the app installed.
ADVERTISEMENT - CONTINUE READING BELOW ↓
Recommended Videos
Sounds like a great idea.