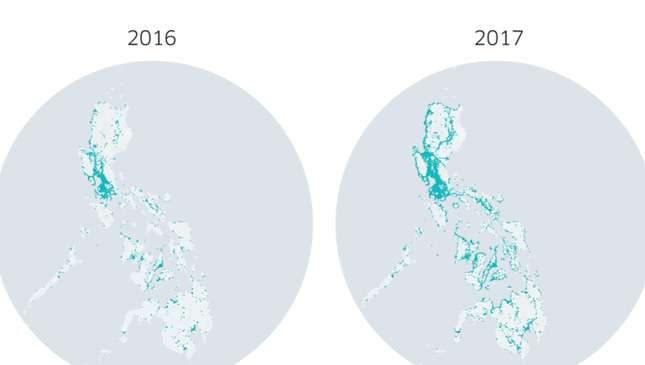 According to a report given by Uber Philippines, rider demand for its service has grown tremendously since a year ago. About 150% more users requested for an Uber ride from the time the LTFRB stopped accepting new applications for TNVS, or transport network vehicle services, in July 19, 2016.
So far this is Uber PH's biggest challenge operating in our market. According to an Uber spokesperson: "The suspension on new TNVS applications is preventing us from serving as many riders as there are requesting an Uber. And preventing thousands of Filipinos from a stable source of income to provide for themselves or their families.
Continue reading below ↓
Recommended Videos
"This suspension, which is reaching its one year mark on July 19, has also prevented us from expanding to more cities in the Philippines, such as Davao City and the Pampanga region, where we've seen a lot of people inquiring and opening the Uber app. We've seen high demand for Uber in many cities in the Philippines but are hindered by the TNVS suspension from expanding there."
The image above depicts the first time a unique user (shown as a dot) opens the Uber app, and there's clear demand year-on-year. Since launching in 2014 in our market, Uber has experienced 2-3X rider demand growth. And it has seen that once a person tries Uber, he or she becomes a regular user and spreads the word.
And while taxi drivers keep protesting about unfair competition, Uber says this is not true. In a House Committee on Transportation hearing, a representative from the taxi sector noted that Uber has not affected ridership. The long lines of people waiting for taxis in malls can prove this. "Each model serves a different market. Ride-sharing is aimed at people who would have driven their own car, or who would have otherwise purchased their own car."
The last statement actually makes sense. And to taxi drivers complaining about lost business, here's a word for you: disruption.
One year on, Uber—and the other popular ride-sharing service, Grab—are soldiering on and transporting happy riders. Uber has stated it has always expressed a willingness to work with the government. Maybe it's time for the other side to do the same.