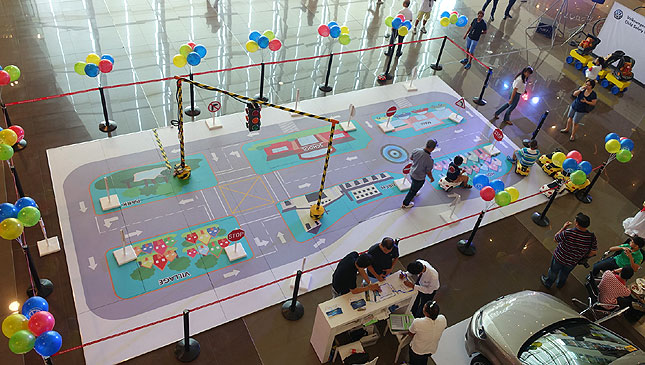 This payday weekend is a great time for the family to visit Robinsons Galleria Cebu. The goal is not to shop, but to drop by Volkswagen Philippines' Child Safety Initiative (CSI) campaign.
To the uninitiated, CSI is the company's advocacy that aims to teach four- to eight-year-old children (and their parents) road safety and road rules. The activity features a junior driving course that simulates real-world driving within a community to introduce basic road signs and rules to children. The Philippine Global Road Safety Partnership, CSI's institutional partner, will share its insights.
ADVERTISEMENT - CONTINUE READING BELOW ↓
The event also showcases samples of child safety seats. Visitors are encouraged to be committed agents of positive change on the roads by signing the pledge wall with a 6-inch x 6-inch sticker that has the slogan "Child road safety begins with me." Car stickers with the same message will also be given to the participants as tokens.
The car-shopping parents are invited to check out the Volkswagen Tiguan and the Touran at the activity area. Special packages await interested buyers.
Since CSI's inception in 2015 at the Manila International Auto Show, the road-safety program has been to 32 different venues and has taught 6,791 children and 5,190 parents. The upcoming CSI in Cebu is the first in the Visayan region.
Have a fun-filled and educational weekend!
ADVERTISEMENT - CONTINUE READING BELOW ↓
Recommended Videos