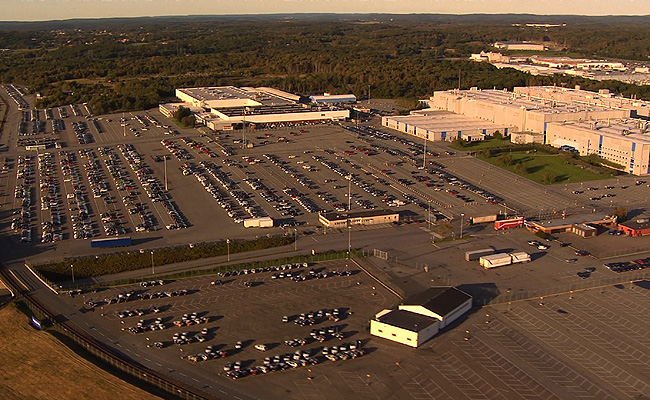 Volvo recently opened the 24,000sqm expansion of its Torslanda manufacturing facility in Gothenburg, Sweden, boosting its production capacity from approximately 200,000 cars a year to around 300,000 units.
According to the Swedish carmaker, the newly built factory will be used to manufacture the next-generation XC90 midsize SUV, "which will be launched later this year and go on sale in the first quarter of next year."
The new plant is reportedly part of Volvo's ongoing $11-billion transformation plan, with half of the amount supposedly being spent on developing its new vehicle architecture and the development of its Drive-E engine range.
Volvo claims that the new plant is one of the most modern in the world, not only from a technological standpoint but also in its working practices. While the plant will utilize around 300 robots, the carmaker has reduced the level of automation on the production line "in favor of increasing the manner in which robots and qualified workers operate together." In addition, having fewer robots reduces Volvo's investment costs while the plant's floor space is utilized better.
"With the investment in a new body shop, we are creating the potential to increase production capacity in Torslanda from today's approximately 200,000 cars annually to 300,000 cars," said Volvo Cars senior vice president for purchasing and manufacturing Lars Wrebo. "This investment shows very clearly that Volvo believes in Sweden as a production location and also in the importance of having manufacturing close to research and development."
Continue reading below ↓
Recommended Videos
The inauguration of the new facility also coincided with the 50th anniversary of the Torslanda plant.