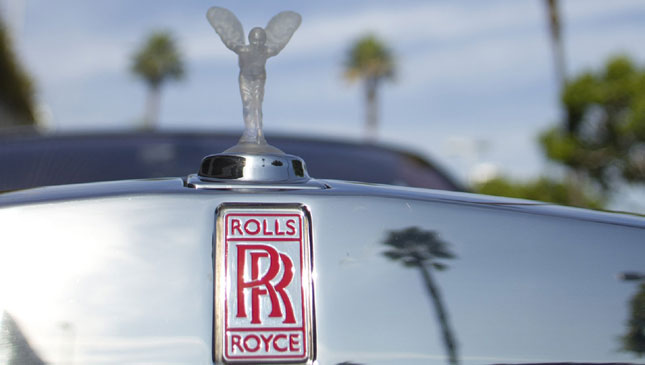 The automotive industry has been abuzz with car-emissions talk lately--whether it's about regulating them or decreasing them to be kinder to the environment. There are carmakers that take the turbocharged-engine route, while others tread the path of hybrids and electrics.
In an exclusive phone interview with Rolls-Royce Ghost product manager Sergio Landolt, we asked him questions about the Philippine and Asian markets, as well as the luxury carmaker's plans to meet future emissions regulations. To our surprise, he shared with us the alternative path that Rolls-Royce is exploring.
"The V12 is definitely there," Landolt said. "We fulfill the local and regional regulations with this engine." The V12-loving Rolls-Royce clientele can now heave a sigh of relief.
"We are looking at alternatives, such as electrification," the product manager told TopGear.com.ph. "We don't think the technology is ready--we're just looking at it. It has to be fit and ready, with our customers feeling comfortable."
ADVERTISEMENT - CONTINUE READING BELOW ↓
So perhaps that means we won't see the Spirit of Ecstasy on the hood of an electric Rolls-Royce model very soon. Remember the Phantom Experimental Electric (102EX)? The luxury carmaker is carefully treading the greener road, making sure it doesn't take away the delightful driving (and riding) experience its customers have always associated with its powerful engines. Whether Rolls-Royce goes electric or not, it should be something to be excited about--like finding out how the most premium, scrumptious chocolate cake would taste like once its sugar-free version comes out. Or something like that.
ADVERTISEMENT - CONTINUE READING BELOW ↓
Recommended Videos
While the United States remains the biggest market of Rolls-Royce, the British automotive marque finds the Philippines "a very interesting market," according to Landolt. "We've seen an increase in the number of successful people and ultra-rich people in the country. Studies show that the number of the ultra-rich in the country grew by 5% in 2014."
The Ghost, in particular, is a promising vehicle that Landolt sees fit for successful entrepreneurs in the Philippines. "A customer in Bangkok was telling me that what he liked most about the Ghost is that he can work on his businesses while he's being chauffeured," he recalled. "Then on weekends, the driver would take a break, and he'd drive the car with his family to go to the golf course or on a trip. That is the versatility of the Ghost."
ADVERTISEMENT - CONTINUE READING BELOW ↓
As for the Asian market's uniqueness?
"Asians like to create their own cars," Landolt said. "They like to use our bespoke features and services. We see a lot of two-tone cars that we don't see in other regions. Asians like to spend a lot of time deciding on which features they want to add to their cars."
Someday, the ultra-rich will have the option to go electric, too.
ADVERTISEMENT - CONTINUE READING BELOW ↓