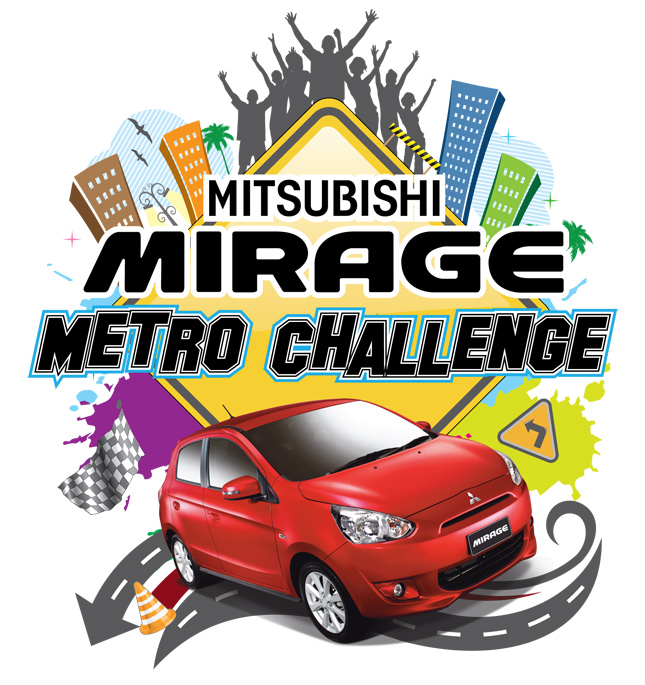 The business of selling cars in our market right now is so cutthroat that a brand will almost certainly lose out if it doesn't resort to marketing gimmicks. And small cars are no exception even if they're selling well on the merits of pricing and practicality alone. Which is why Mitsubishi Motors Philippines organized the "Mirage Metro Challenge," which, as the event name so clearly indicates, is a marketing campaign for the Mirage and the Mirage G4.
This is basically an Amazing Race type of competition, involving six teams battling each other through three legs. Each team has three members--one celebrity and two college students. The six celebrities are Internet comedian Ramon Bautista, band singer Saab Magalona, actor Markki Stroem, rock star Rico Blanco, model and product endorser Ellen Adarna, and volleyball player Gretchen Ho. Each one of these celebrities has two teammates--one male and one female college student.
Each leg consists of various tasks that the teams need to complete. Driving per se isn't part of the competition, although the teams are to use their Mirage/Mirage G4 to drive to the venues of the challenges. The first leg was held on May 9 at the Quezon City Memorial Circle, followed by the second leg on May 16 in Bonifacio Global City.
ADVERTISEMENT - CONTINUE READING BELOW ↓
After two legs, the standings look like this:
* Mirage Team Ramon - 139 points
* Mirage Team Saab - 137 points
* Mirage Team Rico - 130 points
* Mirage Team Markki - 124 points
* Mirage Team Gretchen - 118 points
* Mirage Team Ellen - 114 points
The third and final leg will be staged tomorrow, May 30, from 2pm to 6pm, at SM Mall of Asia.
According to Mitsubishi, the members of the champion team will take home P100,000 each. The members of the second-place team, meanwhile, will get P50,000 each, and those on the third-place team will be awarded P30,000 each. All celebrities, however, will have to donate their winnings to a charity of their choice. The members of the three non-winning teams will receive P10,000 each as consolation.
So, if you want to watch your favorite celebrities compete, or if you're simply eyeing the Mirage for your next car, go to SM Mall of Asia (Block 12, outside the IMAX theater) tomorrow afternoon. If nothing else, a selfie with Gretchen Ho or Ellen Adarna would be a nice souvenir.
ADVERTISEMENT - CONTINUE READING BELOW ↓
Recommended Videos
Photos by Vernon B. Sarne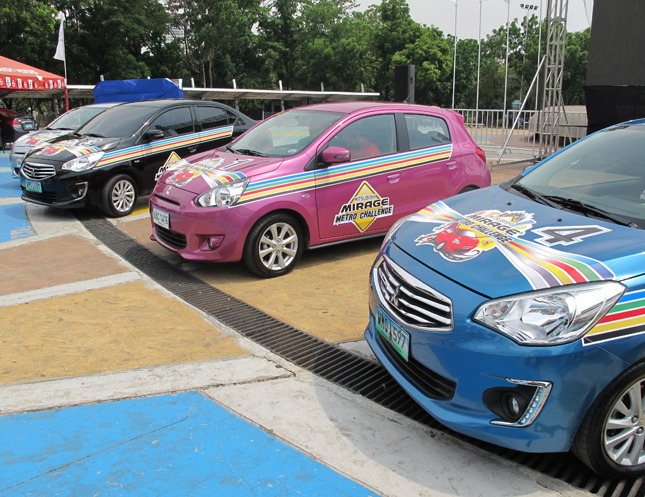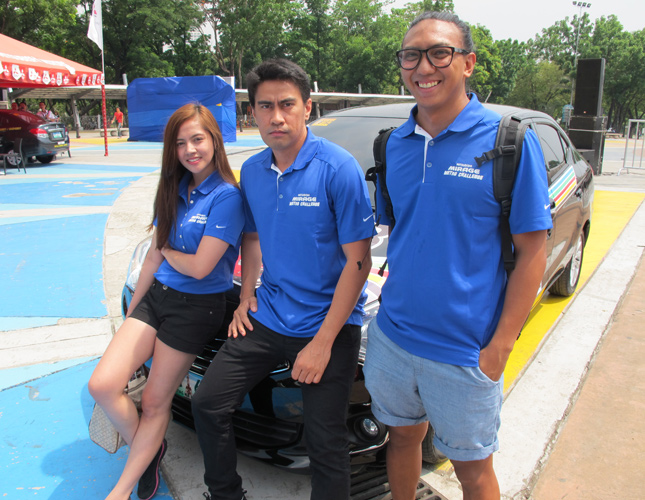 ADVERTISEMENT - CONTINUE READING BELOW ↓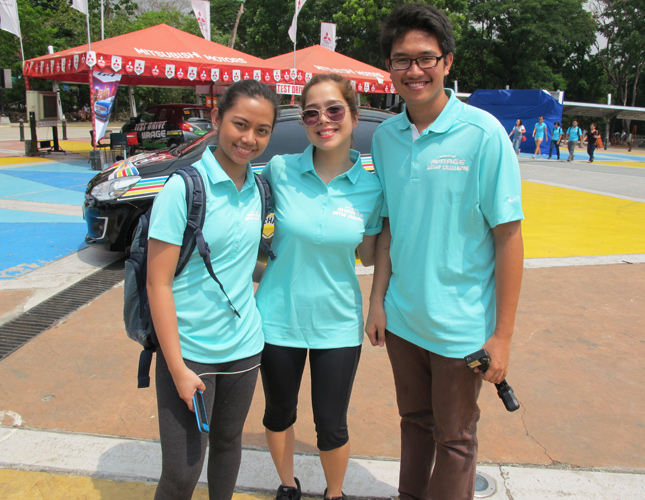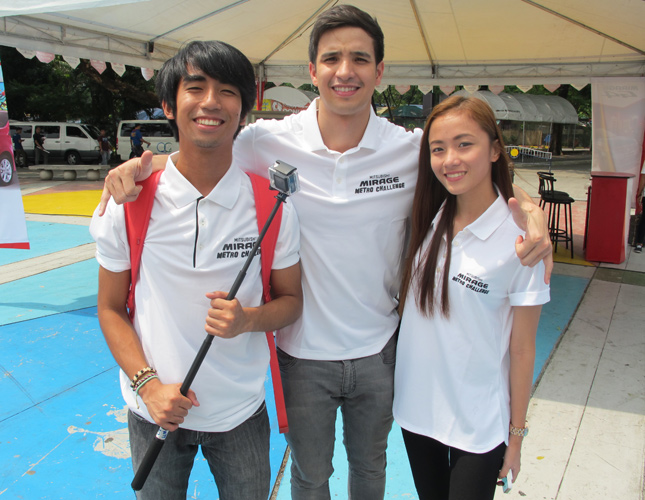 ADVERTISEMENT - CONTINUE READING BELOW ↓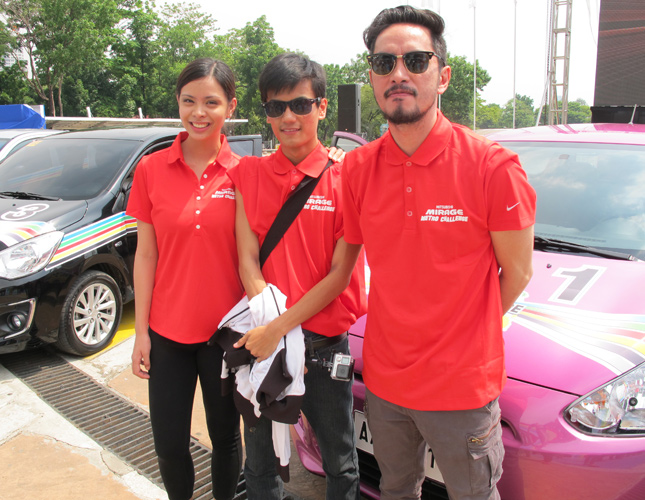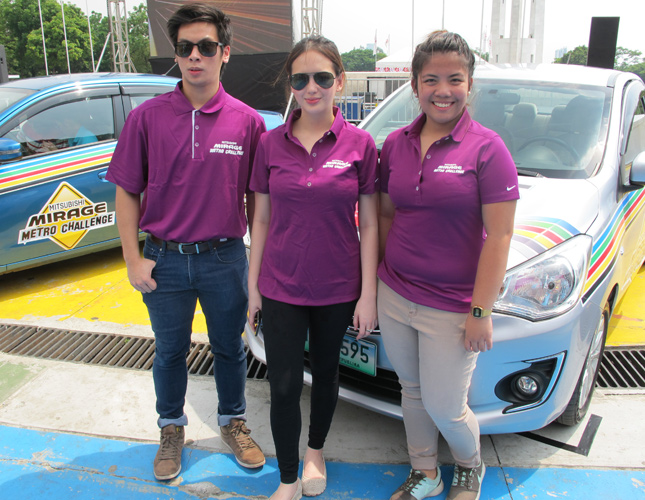 ADVERTISEMENT - CONTINUE READING BELOW ↓