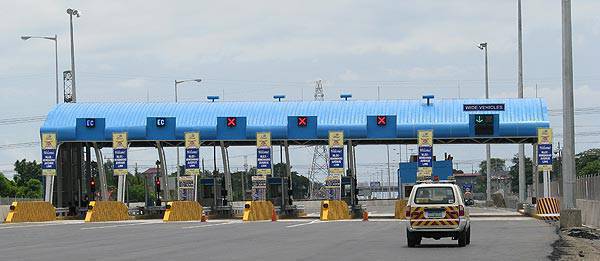 Traveling from, say, Laguna to Subic may soon require not just one long expressway but a single-payment scheme as well. Metro Pacific Tollways (MTC), operator of the North Luzon Expressway (NLEX) and the Subic-Clark-Tarlac Expressway (SCTEX), has proposed an interconnected electronic-payment system with counterparts running the Skyway and the South Luzon Expressway (SLEX).
This was revealed by MTC president and chief executive Ramon Fernandez at the launch of the SafeTrip Mo, Sagot Ko motorist-assistance program.
"We've already submitted a proposal to the groups behind the Skyway and SLEX so it's in their hands if they want to push through with it," said Fernandez.
Two different companies have already submitted their respective plans to the government to interconnect the NLEX and SCTEX to the SLEX and Skyway. Coupled with the proposal MTC submitted to both the Metro Manila Skyway System and the South Luzon Tollway Corporation, the operators of the Skyway and SLEX, respectively, traversing the vast highway could become seamless as it means only one electronic toll-collection system would be used.
NLEX currently uses the Easytrip system while Skyway and SLEX are covered by E-Pass.
Continue reading below ↓
Recommended Videos