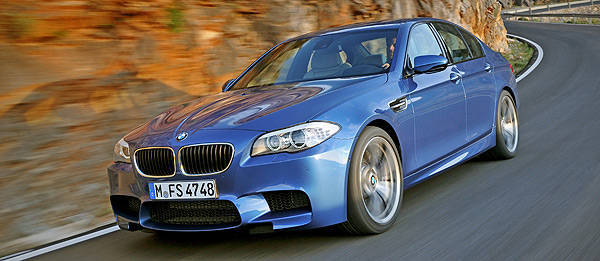 The BMW M5 is one of the most sought-after high-performance luxury sedans anywhere in the world since it offers spacious seating for up to five people while putting up numbers that are knocking on supercar territory.
For the all-new model, which was officially revealed globally in June 2011 and launched locally last March, one of its neat party tricks is its so-called Active Sound feature.
As Top Gear host Richard Hammond put it in his review of the M5 on the show, Active Sound is "a system that pipes a synthesized version of the exhaust note through the stereo."
Understandably, this feature has M5 enthusiasts wailing, saying that it's an artificial way of making up for the loss of the previous model's V10 engine exhaust note that the twin-turbo in the current model's V8 can't replicate.
Apparently, one M5 owner has had enough of the feature: He convinced the technicians in his dealership to pull out the fuse to disable it. Unfortunately, that also meant disabling the M5's sound system.
ADVERTISEMENT - CONTINUE READING BELOW ↓
Anyway, here's a video of what the M5 sounds with the Active Sound feature engaged and disengaged.
Do you think BMW is cheating with the Active Sound feature, or does this actually enhance the driving experience?
ADVERTISEMENT - CONTINUE READING BELOW ↓
Recommended Videos
If you're viewing this on a mobile device and can't see the video, please click here.