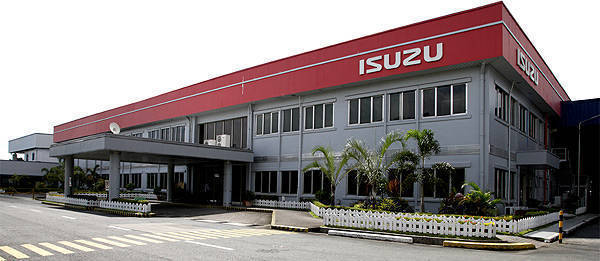 Isuzu Philippines Corporation (IPC) is marking its 15th anniversary tomorrow, July 31. Along the way to this milestone, not only did most of the company's products lead in the commercial vehicle segment for more than a decade, the Japanese truck maker also established itself as the leading expert in diesel engine technology.
"Over the 15 years that Isuzu Philippines has been operating, we introduced vehicles that Filipinos counted on for their business use and personal enjoyment," said IPC president Ryoji Yamazaki. "As we celebrate our 15th-year milestone, Isuzu will continue to deliver such reliable, durable and fuel-efficient products in the many more years to come."
Although IPC's 13-hectare plant at the Laguna Technopark in Biñan, Laguna, was formally inaugurated by then-president Fidel Ramos in 1997, the company had already been established two years before and had been in operation since 1996 during the peak of the Philippines' automotive industry.
For the past 15 years, IPC scored numerous achievements, like periodically leading the pickup and AUV segments and dominating the light-duty truck class. The N-Series line of trucks has topped its category for 13 straight years since 1999, for example, while the Crosswind became the only Philippine-made vehicle to appear at the Tokyo Motor Show when it was displayed there in 2003. That same year also saw IPC record its best-ever results by moving almost 13,000 units. Last year, Isuzu trucks accounted for almost 70 percent of the light-duty segment and nearly 25 percent of the medium- to heavy-duty class. And only recently, IPC produced its 150,000th vehicle.
Continue reading below ↓
Recommended Videos
By manufacturing its vehicles locally, IPC has also emerged as a major contributor to the country's progress by generating jobs for Filipinos. Since it began its operations, IPC has built its vehicles locally as the company's way of supporting the local automotive industry and the government's thrust to promote domestic manufacturing.
"Isuzu remains committed to continuing to build and assemble vehicles in the country," Yamazaki added. "We believe in the world-class competence and skills of the Filipino, and in contributing to the national interest by generating jobs."
Slow clap for Isuzu Philippines, everyone?