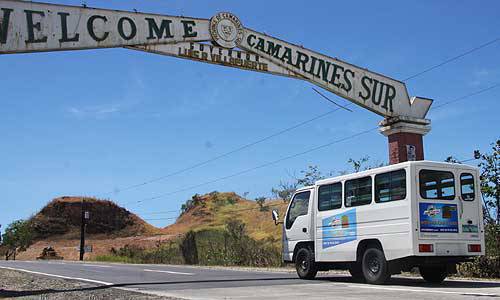 Isuzu Philippines Corp. has completed the first of its three-stage Isuzu Challenge to record the fuel efficiency of its diesel-fed NHR light-duty truck.
The newly-launched NHR ran 972.4 kilometers from Pagudpud to Naga City with a speed of 60 kph to 80 kph from May 26 to 27. To simulate normal driving conditions, the truck carried two 50-kilo sacks and its airconditioning system was running during the entire trip.
"The 972.4-kilometer travel distance meant the NHR yielded an impressive 12.965 kilometers for every liter of Caltex Diesel with Techron D under normal driving conditions," Isuzu Philippines said in a statement. "This is more difficult than usual fuel-economy runs wherein extreme fuel-efficiency tricks are employed. The road conditions were a mix of provincial and highway roads, with city-traffic congestion encountered in Pangasinan, Tarlac, Metro Manila, Laguna and Batangas."
Continue reading below ↓
Recommended Videos
The Isuzu NHR is equipped with a Euro 2-compliant 2.8-liter diesel engine with turbo intercooler. The truck has spelled success for Isuzu in the global market since 1959 and in the Philippines since 1999.
"Customers particularly like its durability, reliability, fuel-efficiency and low-maintenance costs, making it the perfect partner for any kind of business," Isuzu Philippines said.
As part of the 2010 Isuzu Challenge, Isuzu Philippines awarded Amelita Sison Fernandez for winning in the carmaker's mileage guessing game. Fernandez guessed the NHR truck will run 967.9 kilometers during the challenge and won a brand-new Isuzu NHR unit.
The second and final leg of the Isuzu Challenge takes place on July 14 to 17 for the Crosswind and on October 20 to 24 for the D-Max. Guessing period for the second round ends on July 13, while the final round of guessing is from August 1 to October 19. Want to try your luck in this competition? Register and join by visiting www.isuzudieselmission.com.ph.