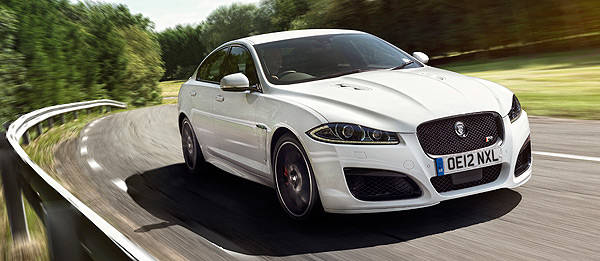 As if the Jaguar XFR isn't fast enough with a top speed of 250kph, the British carmaker is making its executive car go even faster by offering a new optional Speed Pack for it.
With the Speed Pack, the 504hp XFR gets equipped with a revised engine and gearbox calibration to match its new 280kph top speed. Helping to distinguish the Speed Pack-equipped XFR from the stock XFR are a new front aero splitter and a new rear wing.
With the enhanced XFR retaining the same eight-speed automatic gearbox and Intelligent Stop/Start system from the standard XFR, Jaguar claims that its fuel consumption has improved by 11 percent, while its emissions have been reduced by more than eight percent.
Continue reading below ↓
Recommended Videos