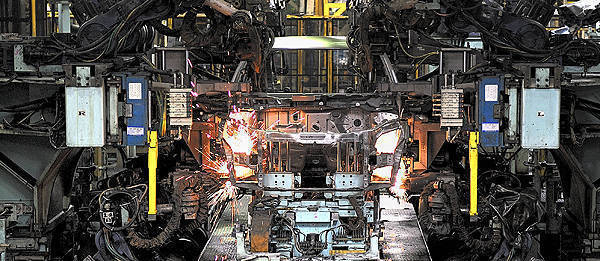 Car manufacturers in Japan are reportedly considering a rotation in production schedules as the country struggles with a limited power supply.
Toyota Motor spokesman Masami Doi said this is one of the measures being mulled by the Japan Automobile Manufacturers Association (JAMA), Bloomberg.com reported. JAMA, which is composed of the country's major car manufacturers, is the main industry group which looks out for the interests of its members.
With Japan's electricity supply down by 15 percent after the earthquake damaged power plants, several carmakers like Toyota and Honda were forced to halt their production. Toyota, for instance, has reportedly lost an estimated 140,000 units in production so far.
Bloomberg.com added that the country's car manufacturers are expected "to meet 'shortly' to discuss a rotation schedule" as they seek to avoid rolling blackouts which has become the norm in Japan following the disaster in exchange for reducing their power consumption.
Continue reading below ↓
Recommended Videos