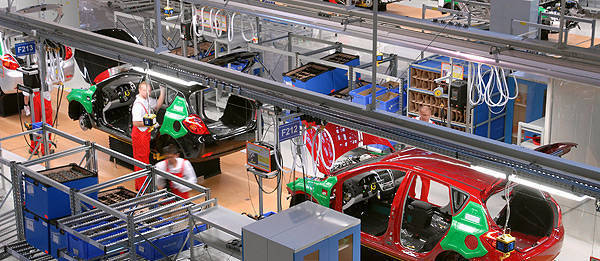 Despite the strong demand for its vehicles, Kia isn't planning to build new manufacturing facilities as the Korean carmaker is instead focusing on the quality of its products.
"Quantitative growth is important, but qualitative growth is also important. We plan to focus on improving product quality and our brand," Kia co-chief executive Lee Sam-ung said via AutoNews.com.
Lee added that though Kia is expecting the demand of its vehicle to deteriorate globally, the carmaker will continue to launch new models, strengthen local promotions and "enhance brand competitiveness to cope."
Lee also revealed that Kia is still hoping to achieve its 2011 sales target of 2.5 millions units while for 2012, the carmaker has yet to fix a sales goal.
Do you agree with Kia's business plan?
Continue reading below ↓
Recommended Videos