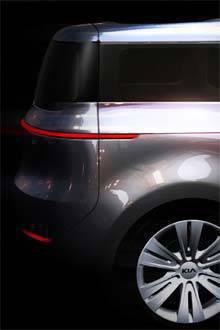 After surprising the world with the POP concept car in Paris last year, Kia is all set to unveil another unconventional design, this time in Detroit--the center of North America's automotive industry.
The Korean carmaker has announced the revelation of the Kia KV7, a new concept vehicle, at the 2011 North American International Auto Show.
Not much has been revealed about the "convention-challenging" K7 concept vehicle but Kia said in a statement that it's "another dramatic design."
With gullwing rear doors and what looks like rotating seats, do you think a vehicle like this would be a hit in the Philippines?
[gallery]693[gallery]