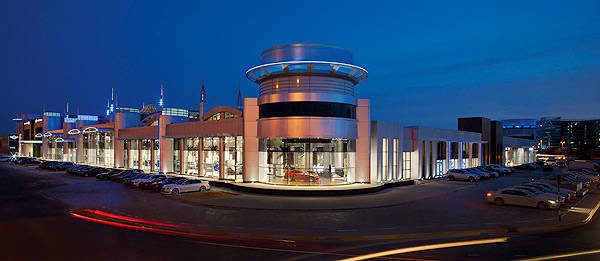 The BMW Group recently inaugurated the world's largest showroom for BMW, Mini and Rolls-Royce cars and BMW motorcycles in Abu Dhabi.
Built by Abu Dhabi Motors, the BMW Group's importer for the region, the showroom measures 35,000sqm and was constructed in three years reportedly at a cost of around €62 million (roughly P3.47 billion).
"The Middle East is an important region for the BMW Group. We sold more vehicles here in 2011 than ever before. There is tremendous future growth potential in many countries in this region and in the United Arab Emirates in particular," said Ian Robertson, BMW AG board member in charge of sales and marketing. "The investment in this impressive and unique facility that makes the world's biggest BMW Group showroom is testament to the continued opportunities that lie ahead in Abu Dhabi and in the region."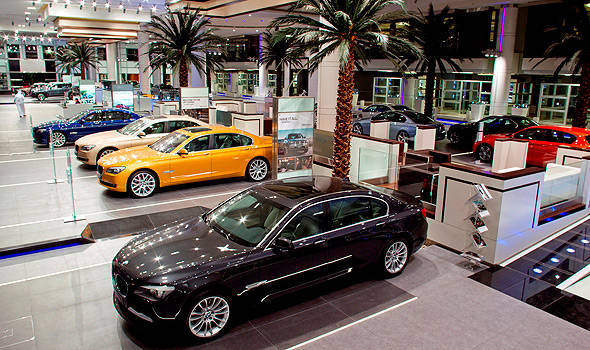 Continue reading below ↓
Recommended Videos
The expansive facility houses separate showrooms and sales areas for the three premium automobile brands, BMW, Mini and Rolls-Royce, and for BMW motorcycles. Staffed by over 450 personnel, the showroom will allow customers to view the brands' entire model line-up in different colors and option packages and with more than 70 cars and 10 motorcycles on permanent display. Complementing the showroom is a display area housing an extensive range of newer pre-owned vehicles as well as a state-of-the-art service area that can handle up to 120 vehicles simultaneously.
The showroom, however, is more than just about cars as it has an extensive shopping and boutique area selling a wide selection of BMW and Mini merchandises on top of the original parts and accessories. There's also a private cinema that can host exclusive new-vehicle presentations for special occasions, a café, a Formula 1 racing simulator and a children's play area to "make the perfect customer service offering complete."