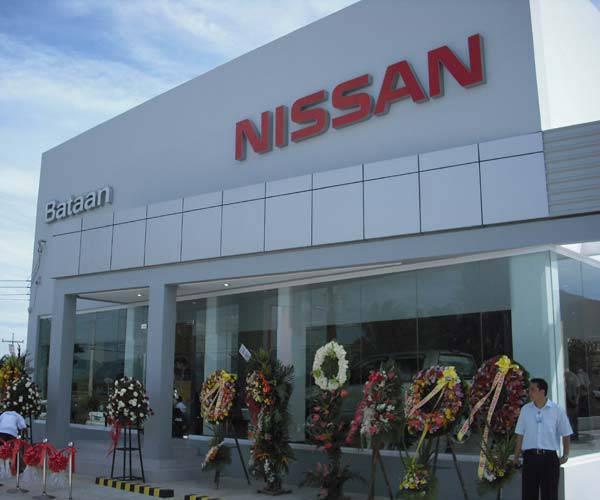 Nissan Motor Philippines (NMPI) inaugurated Nissan Bataan with the Laus Auto Group last week. The brand-new dealership is located at the exit point of Subic-Clark-Tarlac Expressway Interchange in Hermosa, Bataan.
"I'm not new to Nissan," Laus Auto Group chairman and chief executive Levy Laus said. "Back in the late '80s and early '90s I already had a Nissan dealership in Pampanga. With the promising growth of the industry, I knew that I had to go back and revisit the brand which is gaining ground and becoming popular again."
During the holidays of 2009, Laus was cruising the SCTEX, and on his way to Bataan he spotted what would be the first-ever auto dealership in Bataan. The newly-constructed interchange made the lot a potent and tempting location. "We contacted the owners of the lot right away and we closed the purchase in two weeks because I know that others will be able to spot the area. We made a quick decision."
This area is part of the 'Golden Triad,' so within it there is plenty of economic growth and potential. The triad includes the Subic Metropolitan Authority in the west, Clark in the north, and Metro Manila in the south.
"Given the promising growth of the industry, the outlook is very positive. Next year should be a very interesting year for the auto industry," Laus said.
Continue reading below ↓
Recommended Videos
Present during the inauguration rites of the dealership were Hermosa Municipality Mayor Danilo Malana, NMPI President and chief executive Allen Chen, Universal Motors Corporation chief operating officer Elizabeth Lee.
Nissan Bataan has a total of eight workbays with three two-post lifters, a four-post lifter and one car wash bay. The dealership is a welcome addition to Nissan dealer network strategically located throughout the country, but more than that, it is also a beacon of growth in the province. The inauguration of Nissan Bataan also ushered the arrival of more banks and new businesses in the province--proof that where the auto industry goes, growth is sure to follow.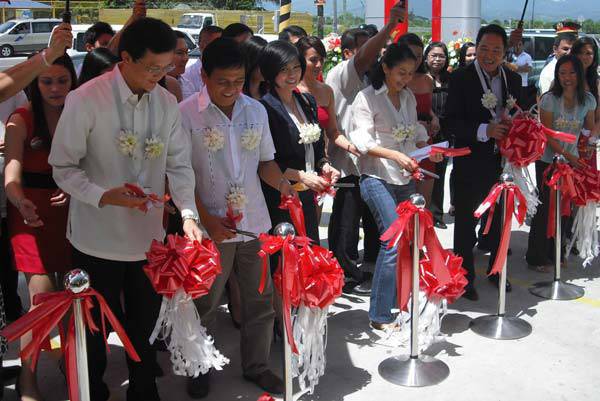 (From left) Cutting the ceremonial ribbon are NMPI president and chief executive Allen Chen, Universal Motors Corporation chief operating officer Elizabeth Lee, Hermosa Municipality Mayor Danilo Malana, Tet Garcia and Laus Auto Group chairman and chief executive Levy Laus
Photos by the author