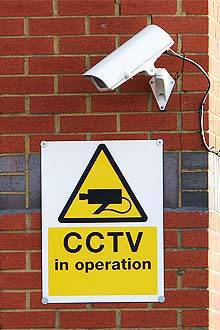 Car owners should soon feel more comfortable and secure at parking areas inside commercial establishments as a lawmaker has proposed malls and similar facilities to install closed-circuit television (CCTV) and lighting systems.
Rep. Bernadette Herrera-Dy (Party-list, Bagong Henerasyon) penned House Bill 5178 or the Car Park Security Act to curb crime involving individuals and properties inside parking areas.
"Parking facilities represent one major location where a high frequency of violent crimes, including rape, theft and assault occur," Herrera-Dy said in a statement.
As an example, the lawmaker cited that a 2008 criminal victimization report in the United States showed that seven percent of the 4.5 million cases reported occured in a parking facility. Of this figure, 21 percent involved carjacking, 17 percent robbery, 11 percent theft and 6 percent assault.
Continue reading below ↓
Recommended Videos
"While data indicating the prevalence of parking-facility crime in the country may be lacking or inadequate, we take this study to be illustrative of similar trends in the Philippines," Herrera-Dy said.
Here are key points in the Car Park Security Act:
* CCTV systems installed in parking areas should have a minimum recording quality of 30 frames per second and they should be able to capture facial features, shapes and colors of pedestrians and vehicles within over a targeted range.
* Data acquired via CCTV should be retained for a minimum of 45 days and recordings that cover suspicious activities should be stored for a minimum of 90 days unless copies have been provided to the police.
* Anyone found to have tampered with, disconnected or manipulated a security or surveillance camera to avoid detection of committing any crime will be imprisoned for one year and will be required to pay a fine of not more than P50,000.
* Mall owners should provide adequate lighting systems in car parks, waiting areas, stairwells, elevators and toilets, as well as in corridors that have limited visibility.
* Owners and administrators of parking facilities shall be liable for physical damage or harm to vehicles or persons within their premises when it is proven that they failed to provide reasonable protection from criminal activities.
Herrera-Dy said the Car Park Security Act is a bill that needs urgent attention, but given other concerns being discussed by our legislators these days, no one can really tell when this will be signed into law.
In the meantime, how safe (or unsafe) do you feel when you're inside a commercial facility's parking area?
Photo from SXC.hu