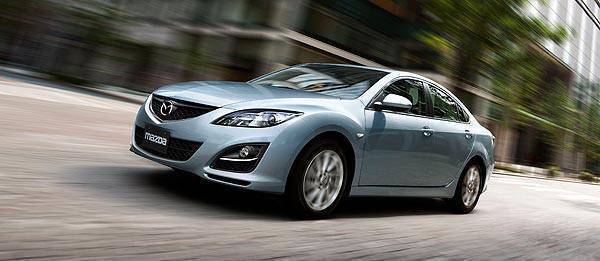 As creepy as it may sound, a certain type of spider has found the fuel system in the Mazda 6 perfect for its web, prompting the Japanese carmaker to recall over 65,000 units of the car.
The recall involves units sold from 2009 to 2010 in the United States, Canada, Mexico and Puerto Rico, BBC.co.uk reported. Dealers reportedly found 20 cases where cobwebs were seen inside a vent line in the car and affect the fuel tank.
"The stress on the fuel tank may eventually result in a crack, potentially leading to fuel leakage and an increased risk of fire," the United States' National Highway Traffic Safety Administration said.
Units taken to Mazda dealerships in the affected areas will be checked for cracks and cleaned out. A spring line will also be installed to keep spiders out, reports said.
Ford Group Philippines, which also distributes Mazda vehicles in the country, said Filipino Mazda 6 owners have nothing to worry about.
"The Mazda 6 units sold in Japan, Europe, China, Asia and Australia aren't affected because these use a different air conduction system," said Anika Salceda, Ford assistant vice president for corporate communication.
Continue reading below ↓
Recommended Videos