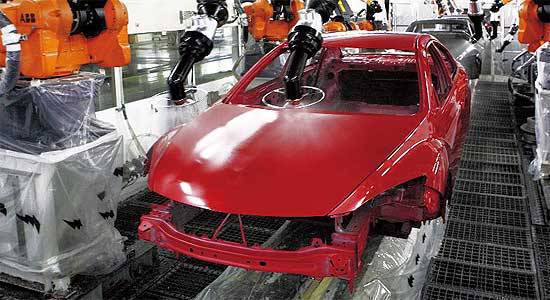 Mazda marked a milestone in August when the cumulative global production of the Mazda 6 reached two million units.
Mazda launched the 6 in 2002 as the lead model in the carmaker's Zoom-Zoom branding and has received more than 130 awards in motoring in the global market.
Seita Kanai, senior managing executive officer in charge of research, development and program management at Mazda expressed gratitude to the customers who bought the Mazda 6.
"The Mazda6 is one of the core models which helped establish Mazda's brand image globally," Kanai said. "I was the first generation model's development program manager, and I still have a special fondness for this terrific car. I'm grateful to the two million-plus customers around the world who have purchased a Mazda6. I would like to say thank you to each and every customer."
The Mazda 6 was redesigned in 2007. Photos of facelifted versions of the car's sedan and wagon variants were released early this year (see gallery below). The new Mazda 6 was launched in the Philippines last April.
The Mazda 6 is being produced at Mazda's Hofu Plant No. 2, Yamaguchi Prefecture in Japan; AutoAlliance International in Michigan, USA; and FAW Car Co. in Changchun, Jilin province, China. Mazda 6 units sold in the Philippines are from Japan.
Continue reading below ↓
Recommended Videos
Photo above from Newspress.co.uk, photos in the gallery from Mazda Motor Co.
[gallery]561[gallery]