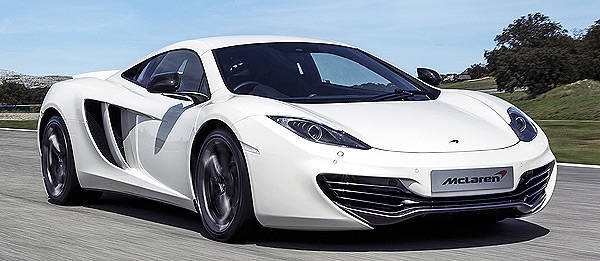 McLaren Automotive has updated its MP4-12C, giving it a slight bump in power output and some minor tweaks to make it more exciting, both aesthetically and aurally.
Leading the changes to the MP4-12C is its 25hp increase, boosting the car's 3.8-liter twin turbocharged V8 engine's output to 616hp "to give yet more vivid acceleration at track speeds with no loss in efficiency." Modifications have also been made to the car's engine and sequential shift gearbox to increase its responsiveness.
The updated MP4-12C also makes use of a wider variety of paint, leather and wheel options, so customers can personalize their units even further. The car's unique Intake Sound Generator system, which controls the amount of engine intake sound heard in the cabin, is now programmable across three levels in either normal, sport or track modes, allowing the driver to select the amount of aural drama he or she wants to enjoy.
ADVERTISEMENT - CONTINUE READING BELOW ↓
Other updates to the MP4-12C are the new door entry system where a small button replaces the original touch sensor system, and the vehicle lift system that raises the front and the rear of the car by 40mm and 25mm, respectively, for improved ground clearance.
Current owners of the MP4-12C need not worry about missing out on the upgrades, though, as they will be offered a package of extras, including the additional 25hp, "at no cost."
ADVERTISEMENT - CONTINUE READING BELOW ↓
Recommended Videos
"The team at McLaren Automotive recognizes that our existing and future customers deserve the very best product and service we can offer, and the launch of the enhanced 12C reaffirms its position as the most powerful luxury sports car among its competitor set," said McLaren Automotive's managing director, Antony Sheriff. "Our customers love driving a car with technologies and systems that have proved successful in Formula 1 and which create an incredible driving experience in a unique new high-performance sports car. New and existing customers will now enjoy an even better experience thanks to the upgrades."
ADVERTISEMENT - CONTINUE READING BELOW ↓