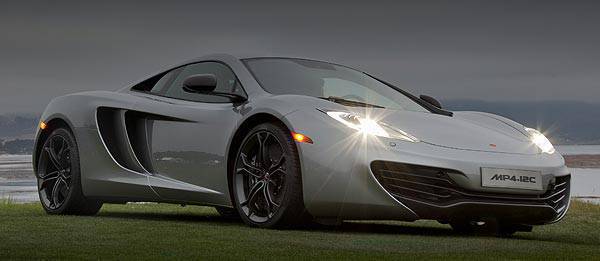 With Mercedes's parent company, Daimler, slowly divesting its shares in motorsport team McLaren, could the British Formula 1 team be preparing to develop its own engine for the race series?
"We are ruling nothing out, because we are an ambitious team," said McLaren Formula 1 team principal Martin Whitmarsh in MotorSport.com.
McLaren is currently manufacturing its own 3.8-liter twin-turbo V8 engine for the MP4-12C road car. With Formula 1 switching to turbocharged V8 engines from the 2013 season onwards, many are speculating the team may produce its own engine for its F1 car and finally terminate its arrangement with Mercedes which currently supplies the team with its V8 engines.
"Formula one is the third largest sporting event in the world and the best environment for brands to differentiate. But if I'm honest, we have no plans to build more than 4,500 (MP4-12C) units per year," added Whitmarsh. "Comparing the cost (of producing a F1 engine) with the 4,500, then that's probably not the right business model."
Mercedes, through Daimler, acquired a 40-percent share in McLaren in 2000. The German carmaker kept its stake until 2009 when it bought out the Brawn GP team and sold its stake in McLaren back to the British team.
Continue reading below ↓
Recommended Videos