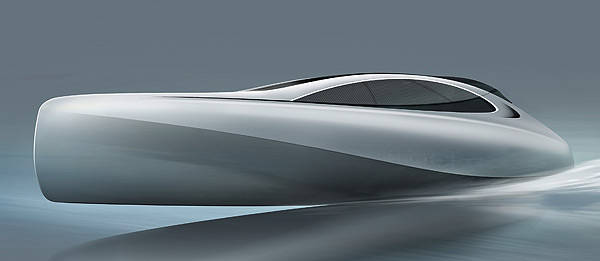 If Karl Benz built the very first car, his eventual partner in what would become Mercedes-Benz, Gottlieb Daimler, built the first motorized boat in 1886.
More than 125 years later, Mercedes-Benz is partnering with boat builder Silver Arrows Marine to create a 14m-long, seagoing yacht--a far cry from the 4.5m boat Daimler built in 1886.
"Giving shape to a boat was an exciting challenge for automotive designers like us," said Mercedes-Benz Cars design chief Gorden Wagener. "Our task was to explore how to apply the Mercedes-Benz design language to the particular proportions and specific requirements of a boat. We wanted to create something special and what we have come up with is indeed unique. The 'Silver Arrow of the seas' embodies pure emotion and stands for luxury, style and pleasure."
Mercedes-Benz has been working closely with Silver Arrows Marine from the beginning, on the yacht's innovative layout, shaping the exterior and the interior, and choosing the materials and color combinations for the cabin. At 14m in length, the yacht's design makes it suitable for a wide range of uses. While ideal for a day on the water, it can also offer overnight accommodations.
Mercedes-Benz and Silver Arrows Marin expect to launch the yacht within a year.
Continue reading below ↓
Recommended Videos