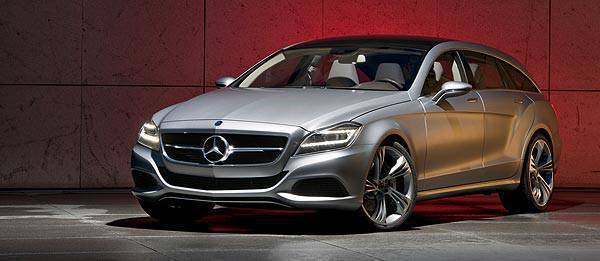 Mercedes-Benz has confirmed that the CLS Shooting Brake will finally go into production and go on sale by 2012, two years after its premier as a concept car at Auto China last April.
"The decision to build the CLS Shooting Brake underscores the leading role of Mercedes-Benz in regards of innovative passenger car concepts and design--and that is exactly what the customers expect from us," said Dieter Zetsche, chairman of Daimler AG and head of Mercedes-Benz Cars.
In 2004, Mercedes-Benz established a new vehicle segment with the four-door Coupé CLS, a design icon which is now owned by 170,000 clients worldwide.
The silhouette of the CLS Shooting Brake is that of a coupé with its long bonnet, narrow-looking, frameless windows and roofline that slopes back towards the rear. It's only when taking a second look that it becomes apparent that the Shooting Brake actually has four doors and a large liftgate.
"The CLS still makes waves with its fascinating design and wows customers for our brand," said Joachim Schmidt, executive vice president for sales and marketing of Mercedes-Benz Cars. "With the new generation of the CLS we expand our pioneering role in this segment."
Schmidt added that the CLS Shooting Brake "points the way towards the future design idiom of Mercedes-Benz."
Continue reading below ↓
Recommended Videos
The CLS Shooting Brake will be built in Mercedes-Benz's production facility in Sindelfingen, Germany.