We're not big fans of the soft top. Not only does it look lame, it also doesn't offer much usefulness in a tropical country like the Philippines. Also, we love gullwing doors, especially those on the Mercedes-Benz SLS AMG. They just look so...awesome. Imagine the visual drama as you pull up the driveway of a posh bar and then disembark for everyone to gawk at.
Unfortunately, the German carmaker thinks there's a market for a soft-top SLS roadster. And of course, the only way you can give the SLS a soft top is by lopping off the beautiful gullwing doors. To ensure that the gullwing-less roadster will just be as rigid as the coupe version, Mercedes gave it two special features. "The crossmember carrying the dashboard has additional supporting struts at the windscreen frame and at the center tunnel, and a strut mounting stay between the soft top and the fuel tank makes the rear axle even more rigid," Mercedes-Benz explains.
Whatever. We still think that removing the gullwing doors from the SLS is one of the most heinous crimes ever committed in the world of car design.
How is it for you?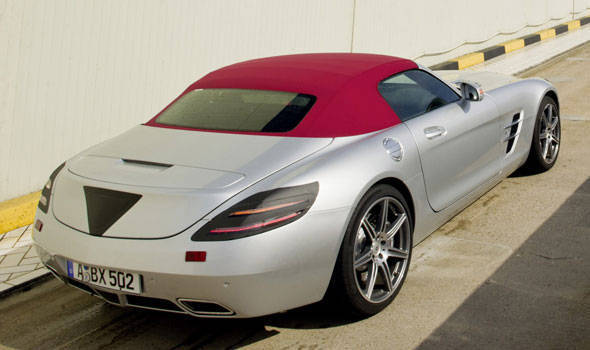 Continue reading below ↓
Recommended Videos