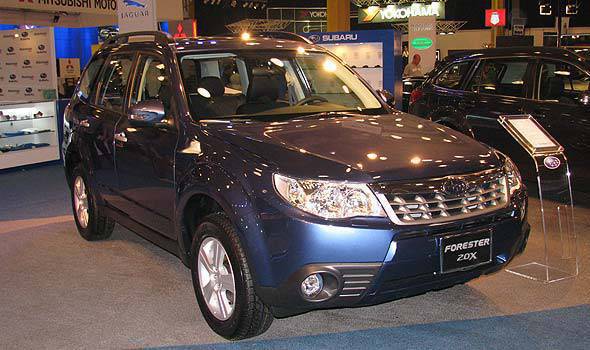 Subaru has updated the Forester but instead of giving it just a simple facelift, the Japanese carmaker has done something drastic by replacing the engine with an all-new one.
Replacing the old "EJ" series engine, specifically in the 2.0-liter XS variant Forester is the all-new "FB" series--Subaru's first all-new engine in over 20 years. The new engine features an entirely new basic structure while still exhibiting the unique advantages of Subaru's renowned horizontally-opposed boxer engine layout like its light weight, compact size and low center of gravity.
Benefits given by the all-new engine include a 10-percent increase in fuel efficiency and an improvement in the car's driving performance through smooth acceleration in all speed ranges.
The subtle facelift the Forester gets also benefits the 2.5-liter XT variant like the new front grille and side-view mirror integrated turn signals for the exterior; while Bluetooth connectivity, dual-zone climate control and a newly-designed instrument cluster are the new changes to the interior.
The Forester 2.5XT is available for P1.758 million and the 2.0XS is available for P1.388 million.
Photo by the author