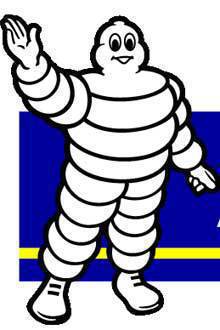 Want free gas for your summer road trip? You might want to consider getting a new set of tires--specifically from the Michelin line.
Any single-receipt purchase of Michelin passenger-car or light-truck tires that measure 15 inches and above with the same pattern and size entitles a client to free gas, which may be claimed by using a pre-loaded Petron fuel card.
Michelin said the amount of free gas depends on the number of tires bought by the client.
"A purchase of two tires entitles the customer to a fuel card with P500 worth of free gas. A one-time purchase of four tires earns the customer a fuel card with P1,000 worth of gas," Michelin said.
Continue reading below ↓
Recommended Videos
This is a nationwide promo and fuel cards may be used at select Petron outlets in the Philippines.
To learn more about Michelin tires, click here.