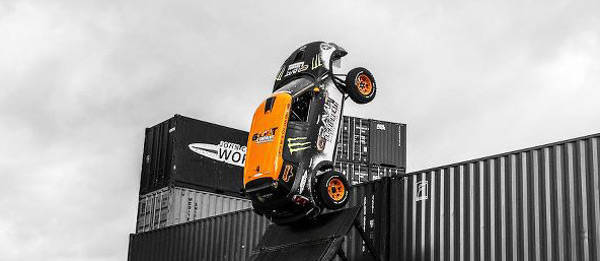 Backflips are crowd-pleasing stunts that have become an integral part of a stunt driver's repertoire. One-time Manila visitor Rhys Millen even broke five vertebrae attempting a backflip with his off-road truck in 2007 before he almost pulled it off successfully a year later.
Now, Mini is joining the bandwagon by recruiting daredevil Guerlain Chicherit to attempt the "first-ever unassisted backflip" using a heavily modified Countryman.
Mini calls the jump an "unassisted backflip" because unlike Millen's jump, which utilized a spring-loaded ramp to help the truck rotate in air to do the backflip, the ramp Chicherit is using is rigid, which means anything and everything that's working to make the stunt successful is down to the vehicle and its driver.
The thing is, the video ends midway at the jump's apex, with Mini telling us that the car will land "soon."
What a tease. Anyway, check out the video of the Mini hitting the ramp and rotating in midair. Do you think the backflip is a success?
Photo from Guerlain Chicherit's Facebook page
If you're viewing this on a mobile device and can't see the video, please click here.
Continue reading below ↓
Recommended Videos