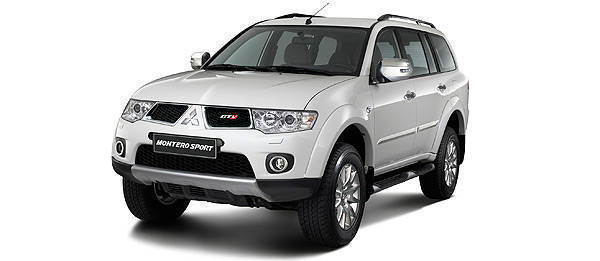 Mitsubishi Motors Philippines (MMPC) sold 16,956 units in the first half of 2012 to register a five-percent growth compared to the same period last year. Despite the modest growth, the total number sold by Mitsubishi was enough to make it the second-best-selling brand in the country by cornering a 23.3-percent share of the market based on consolidated reports from the Chamber of Automotive Manufacturers of the Philippines (CAMPI) and the Truck Manufacturers Association (TMA).
The Montero Sport continued to be not just MMPC's best-selling SUV but also the second-best-selling vehicle in the country with 6,506 units sold for the first six months of the year. As of June 2012, MMPC has sold more than 40,000 units of the Montero Sport since it was introduced in 2008.
MMPC also posted increases in several segments as its light commercial vehicle sales increased by 28 percent with 16,198 units sold for the first half of 2012, compared to 15,759 units sold during the same period last year. Mitsubishi's Fuso Trucks and Bus line also saw its year-to-date sales go up with truck sales slightly growing by 6.7 percent while bus sales registered a 53.8-percent increase.
For the second half of 2012, MMPC is confident that its sales figures will be even higher as it counts on the expected higher demand brought about by higher consumer spending for the remaining six months, aggressive bank promotions, lower interest rates, and an increase in OFW remittances. MMPC is also counting on its refreshed model lineup, which includes the new 1.6-liter Lancer EX and the launch of the Mirage later this year.
Continue reading below ↓
Recommended Videos
To give the public a sample of Mitsubishi's newest subcompact hatchback, a sneak preview will be held at the 4th Philippine International Motor Show, which is scheduled for next month at the World Trade Center.