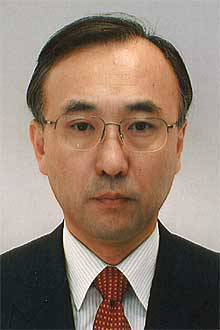 Mitsubishi Motors Philippines (MMP) is expected to keep its sales growing as a new president takes over the local operations of the Japanese brand.
Hikosaburo Shibata has been appointed to head Mitsubishi Motors Philippines following his current stint as vice corporate general manager in Mitsubishi Motors Corp.
"Mitsubishi Motors' strong market presence in the country is a testament of its continued commitment of providing quality vehicles that offer utmost driving pleasure and safety for our valued customers and community," Shibata said in a statement. "We also recognize our role as global citizen, and with that Mitsubishi Motors aims not only to work towards the achievement of our sales goals but also to work with the society and for the environment, I am very much excited and at the same time challenged to pursue these commitments and keep MMP's positive growth streak."
Continue reading below ↓
Recommended Videos
On April 1, Shibata will replace Masahiko Ueki, who started his three-year assignment in the Philippines in February 2008.
Under Ueki, Mitsubishi strengthened its position as the second leading brand in the Philippine market with a 33 percent and 39 percent sales growth in 2009 and 2010, respectively.
It was also under Ueki that Mitsubishi topped the J.D. Power customer satisfaction index and sales satisfaction index studies in 2009.
Ueki has been promoted as the executive officer and corporate general manager of Mitsubishi Motor Corp.'s Asia and ASEAN office.
[poll]209[poll]