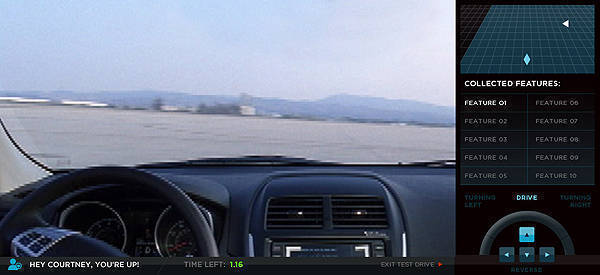 From November 2 to November 10, Mitsubishi will host the world's first online test drive of an actual vehicle using the latest in interactive remote control technology. The subject vehicle? Mitsubishi's all-new Outlander Sport which was recently launched in the Philippines as the ASX.
Working with world-renowned experts on robotics and web design, Mitsubishi has equipped an actual 2011 Outlander Sport with multiple point-of-view video cameras, advanced electronic receivers and state-of-the-art servo motors to virtually control the vehicle's movement and dynamics. In sync with a precision global positioning system, participants will get the the opportunity to drive Mitsubishi's latest crossover vehicle via interactive remote control on a closed course from their personal computers.
"We have worked hard to devise a truly innovative marketing campaign utilizing cutting edge technologies to recreate a genuine Mitsubishi-experience that engages consumers upfront about the new 2011 Outlander Sport and the Mitsubishi Motors brand," said Gregory Adams, vice president of marketing for Mitsubishi Motors North America.
Mitsubishi said the virtual test drivers will literally have the feeling of being in the driver's seat as they will be given almost total control of the Outlander Sport. While remotely driving the vehicle, test drivers can get to experience many of the Outlander Sport's features.
Continue reading below ↓
Recommended Videos
"We see this project as part of the ever-expanding blur between the virtual world and the physical world. A prime example of how technology continues to evolve the way we approach even the simplest experiences, like test-driving a car," said William Gelner, executive creative director at 180 LA, Mitsubishi's creative advertising agency.
If you want to try this out, you'll have to be at least 18 years old with a valid driver's license and you should be a resident of the United States. Drivers are required to sign up at the Mitsubishi Outlander Sport's microsite, www.outlandersport.com, from October 15 to obtain a code for the live vehicle testing starting November 2.
The big question is what measures have Mitsubishi taken to ensure that no test driver enacts a scene from Gran Turismo, or worse, Grand Theft Auto IV, using the unsuspecting Outlander Sport?
Photo from Mitsubishi Motors