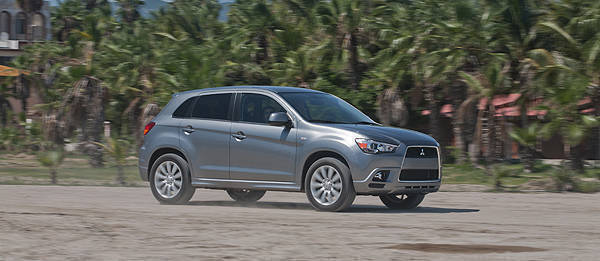 Mitsubishi Motors Corporation's plan to utilize its plant in Illinois in the United States to assemble global market vehicles begins next year with the Outlander Sport crossover utility vehicle expected to be the first model to roll out of the facility.
This is part of Mitsubishi's plan to eliminate its US-centric models like the Eclipse, Endeavor and Galant, and focus its production on global-market vehicles like the Outlander Sport.
Known in the Philippines as the ASX, the Outlander Sport is built on the same platform that underpins the Lancer compact car and the slightly bigger Outlander compact crossover utility vehicle.
"With the new model, the plant will have better utilization, and, of course we will see improved efficiency when we eventually consolidate to one model with higher production volume," said Mitsubishi Motors North America president Shinichi Kurihara. "Mitsubishi Motors remains fully committed to producing vehicles in Illinois. We will build vehicles here not just for the United States, but for many nations around the world."
Kurihara estimated that about half of the Outlanders to be produced will be exported.
If you're worried that we could soon be importing the ASX from the US which inevitably means jacking up its price, don't be. According to Arlan Reyes, Mitsubishi Motors Philippines' assistant manager for advertising and promotions, the ASX units that will be sold here will be sourced from Japan.
Continue reading below ↓
Recommended Videos