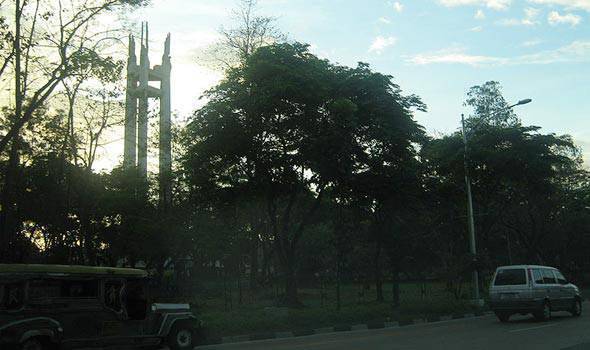 The Metropolitan Manila Development Authority (MMDA) has assured the public that contingency measures are in place to ensure traffic and transportation will flow smoothly despite the planned March 31 strike to be led by the Pinagkaisang Samahan ng Tsuper at Opereytor Nationwide (PISTON).
MMDA chairman Francis Tolentino said his agency is ready to dispatch more than 60 vehicles to provide free transportation to the public in case the transport strike paralyzes the metropolis. PISTON and other transport groups are staging the strike to protest rise in fuel prices.
"We will provide all the necessary services and manpower to make sure that the commuting public will not be inconvenienced by the protest action," said Tolentino.
A caravan reportedly composed of over 200 jeepneys and 500 drivers will gather at the Quezon City Memorial Circle (QCMC) tomorrow morning and traverse the length of Quezon Avenue all the way to Mendiola Bridge near Malacañang in Manila, GMA News Online reported.
With the heavy traffic expected to be caused by the caravan, Tolentino is advising motorists to use alternate routes.
If you're westbound from the QCMC, you can:
1. Turn right to North Avenue and head straight to Edsa;
2. Upon reaching EDSA, take the U-turn slot in front of SM North EDSA and then turn right to West Avenue;
3. Take another right at Del Monte and drive towards Araneta Avenue;
4. Upon reaching Araneta Avenue, turn left onto it and then hang a right right to Ma. Clara Street, and;
5. Head on straight to Andalucia to reach your destination.
Continue reading below ↓
Recommended Videos
If you're headed east, you can:
1. Take Sergio Loyola Street if you're coming from Recto Avenue;
2. Keep going straight to Matimyas before taking a right to E. Rodriguez Avenue;
3. You can then either turn left to Banawe or go straight towards Araneta Avenue;
4. Head on straight to EDSA to reach your destination.
The MMDA said via Twitter that the transport strike caravan is expected to start between 9am and 10am tomorrow.
The agency added that the number-coding scheme will be in effect tomorrow despite the transport strike. This means vehicles with plate numbers ending in 7 and 8 are not allowed to use the road from 7am to 10 pm and from 3pm to 7pm in most areas of Metro Manila.
Photo by handtell via Wikimedia Commons