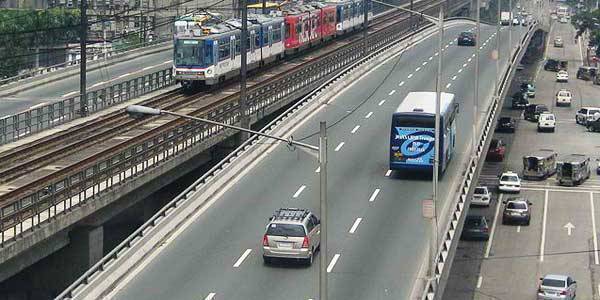 The Metropolitan Manila Development Authority has started demolishing illegally constructed waiting sheds along EDSA so that the agency can properly implement the bus-segregation scheme it rolled out in December 2012.
"These structures have caused confusion among commuters and bus drivers, particularly with the implementation of the bus-segregation scheme, as they have been mistaken as legitimate bus stops," said MMDA chairman Francis Tolentino.
Tolentino added that there are six illegally built waiting sheds along EDSA: near Kaingin; Reliance; Ortigas MRT Station; Shaw Boulevard beside Starmall; Main Avenue; and Bansalangin.
Of the six waiting sheds, the first to be dismantled is the one along Reliance Street (southbound) near the Victor R. Potenciano Medical Center, followed by the one adjacent to Starmall near the EDSA/Shaw Boulevard intersection (southbound). The rest will be demolished by weekend.

According to the MMDA, these illegal bus stops were constructed without securing a clearance from the agency. In addition, the bus stops "were built during nighttime and hastily, obviously avoiding the attention of authorities." The bus stops were painted green, which is the color previously identified with the MMDA.

"The MMDA now uses two colors for our bus stops: blue and red," Tolentino added. "So, only those painted with these colors are the authorized loading and unloading bays for public-utility buses."
Continue reading below ↓
Recommended Videos