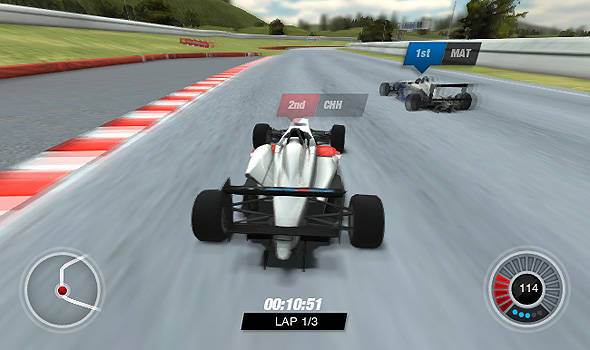 Following BMW's lead in creating an online video game is petroleum company Mobil 1 with its new online 3D racing game, Mobil 1 Racing Academy.
The game sees the players following in the footsteps of 2008 Formula 1 world champion Lewis Hamilton and three-time NASCAR champion Tony Stewart as they progress from the grassroots series all the way to the very pinnacle of motorsports that both drivers now compete in.
Players experience the game on three distinct skill levels for either Hamilton or Stewart. Those tracing the career of Hamilton will compete first in karting before progressing to Formula 3, and finally Formula 1 racing. Those racing as Tony Stewart will progress from midget car to IndyCar before finally moving on to NASCAR.
Fans will be mentored by the two superstar drivers every step of the way, giving them tips for each series, relevant career overviews, and sound bites to encourage them.
ADVERTISEMENT - CONTINUE READING BELOW ↓
Points are awarded to players based on their game level and what place they finish the race in, with a first-place score in the Grand Prix and NASCAR levels generating more points than an equivalent placing in the karting or midget car levels. Each month, 20 winners will be chosen from both the Grand Prix and NASCAR series based on their total score. The top scorers will then have their names placed within the Mobil 1 logos, either on Vodafone McLaren Mercedes cars at the USA Grand Prix in Austin, or on Stewart-Haas Racing cars at the NASCAR Kobalt Tools 500 in Phoenix.
ADVERTISEMENT - CONTINUE READING BELOW ↓
Recommended Videos
The Mobil 1 Racing Academy is a free online game that can be found at www.grid1.tv/game.
Less than a month ago, BMW launched its own free online racing game Auto Club Revolution at BMW.AutoClubRevolution.com.