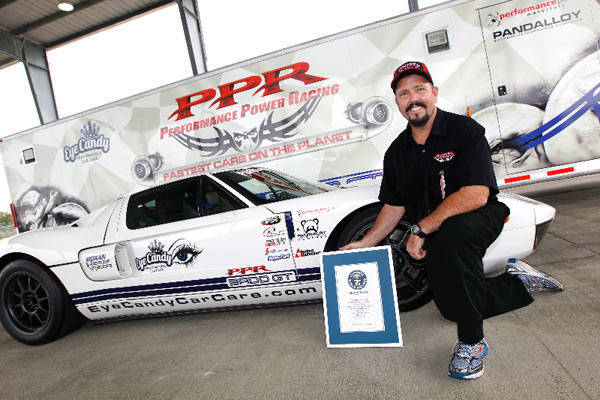 A 2006 Ford GT modified by Performance Power Racing now owns the Guinness World Record for the "fastest standing mile in a street car" after it was clocked going at 283.232mph (nearly 456kph) after passing the one-mile marker from a standing start.
The feat was achieved earlier this month at the Kennedy Space Center's Shuttle Landing Facility Runway in Florida using a 2006 Ford GT--aptly named BADD GT--whose 5.4-liter V8 engine was modified by Performance Power Racing to produce 1,700hp and reach a claimed top speed of over 340mph (over 547kph) and yet is fully street-legal.
"Our entire team has worked very hard to get here, and we are proud to be able to put an American car in the record books as the fastest street car in the world," said Johnny Bohmer, Power Performance Racing owner and driver of the record-setting Ford GT. "By NASA allowing us access to a one-of-a-kind facility, we are given the opportunity to explore these technologies and share their benefits. An immense amount of research and development went in to this three-year project, and we are just scratching the surface of where these systems can be utilized outside of the racing arena."
Photo from PerformancePowerRacing.com
If you're viewing this on a mobile device and can't see the video, please click here.
Continue reading below ↓
Recommended Videos